Ok, so it's been more than a moment of silence from me. But there must be some mathematical formula to explain how parental free time exponentially diminishes with each new day a toddler ages... that's how it seems... especially when we travel. Last Friday we took off for Florida where we got to spend time with Grammy and Tio Dardo and a slew of others including godmother Gail. Did I mention that Radar LOVES peek-a-boo?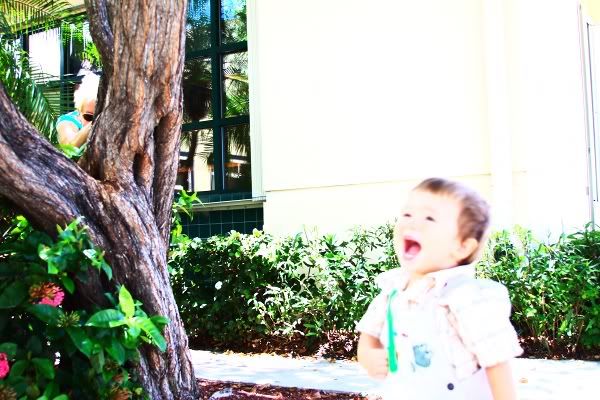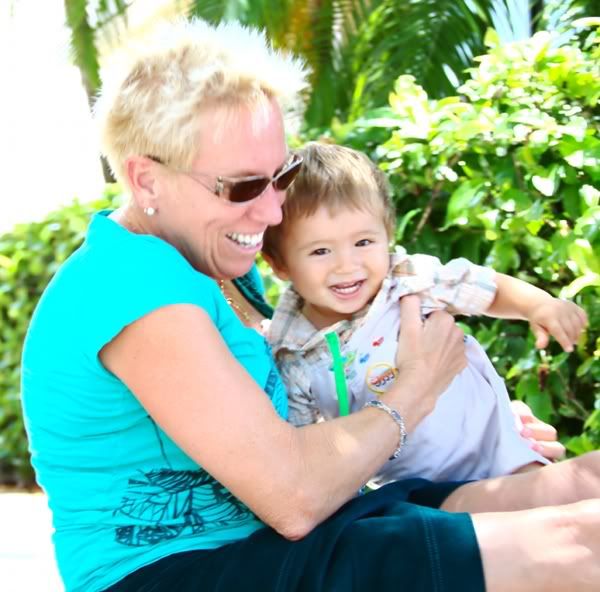 We also saw auntiedoo Kimberdoo (aka Gail's daughter Sarah (long story)).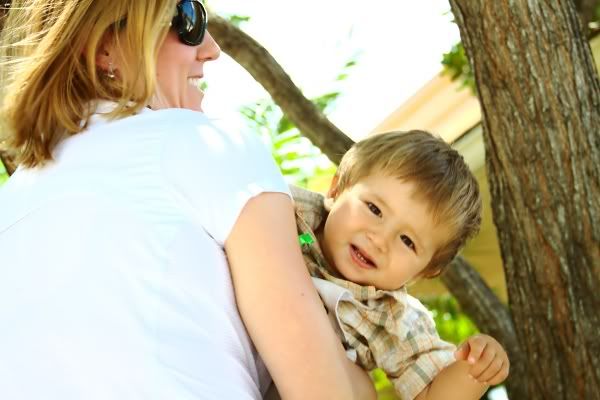 We also popped over to hang with Radar's buddy DUDE (aka Ethan).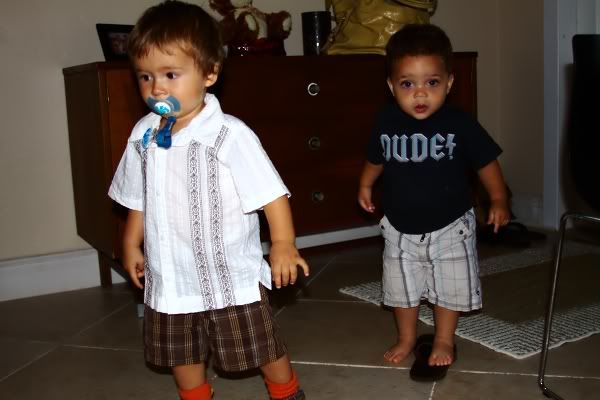 Then I took off for Costa Rica and left Radar with his Grammy and Maria at Grammy's house. I dragged my camera to Costa Rica and never took it out of the bag. I flew back to Florida on Wednesday and then onto Nassau Wednesday night and spent yesterday recovering and catching up... and that's how it happened. That's how a week just sifted through my fingers like sand. Radar did soooo much and yet I never found a moment to blog any of it!
And now that we're back home, it isn't much easier to find a moment to post something. When I'm on the computer, Radar wants to get to the keyboard and watch his fire truck youtube videos. If he happens to be distracted with some other activity, I really have to keep my eye on him every second or I'll find him standing on top of the dining room table or scaling the bookshelf. It's like trying to text while driving... if you take your eyes off the road for even a moment, you look up and see that you're about to rear-end the guy in front of you.
The same, by the way, goes for those single moments of silence. The kitchen is a pretty safe place for Radar. The cabinets are all locked (except for 'his' cabinet with the pans and tupperwear). So last night as I was starting this post and keeping an eye on Radar, I noticed that he walked into the kitchen talking about "agua" and "anny"... I quickly started typing a few lines about our trip when I noticed the talking had stopped.
The kitchen was silent.
Radar was silent.
NOT GOOD!
On instinct, I grabbed my camera, turned it on and quietly snuck into the kitchen.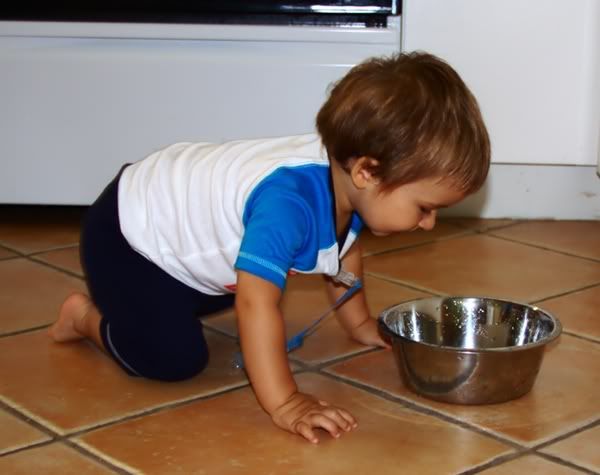 BEWARE THE SINGLE MOMENT OF SILENCE!!!!
By the way, I think that Radar may be spending a bit too much time with the dog!
Lots of love,
Titi and Radar