So... the land of Pirates is also a bit of a banana republic. We've been mostly without internet for the past three days and I haven't been able to blog about our wonderful weekend. But wonderful it has been! I mean we've done Atlantis and the beaches and the pool and the zoo and snorkeling and all the stuff we always do when guests come to town. But these aren't just any guests. And as such, they deserve something extra special. Since we're in the land of Pirates and since Radar and I had never been to the Pirate Museum, we figured that would be a winning choice.
And oh was it! First we lured everyone into the stockyards to pose for some pictures... the kids all thought this was going to be a fun family event! Well - I don't know... maybe Vivi already suspected something was up.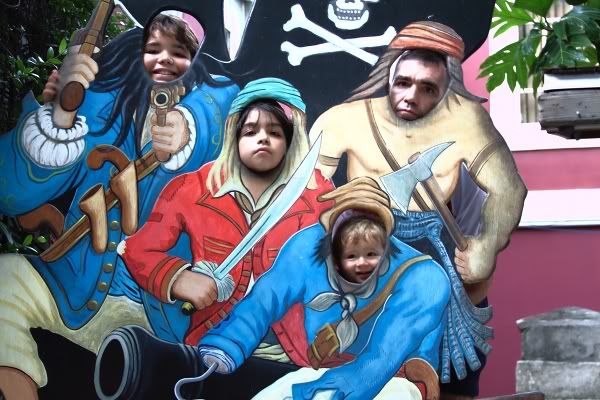 Then wham! Before they could run away, we locked Vivianita and Pepe up in the stocks so we wouldn't have to pay the extra admissions (Bahamas ain't cheap you know!)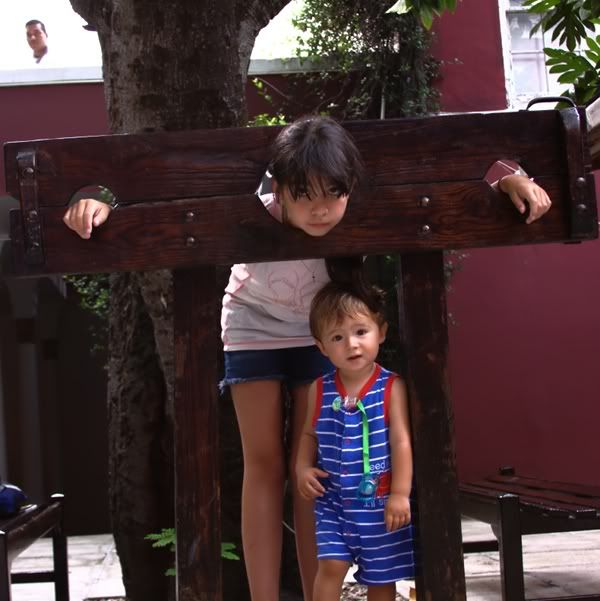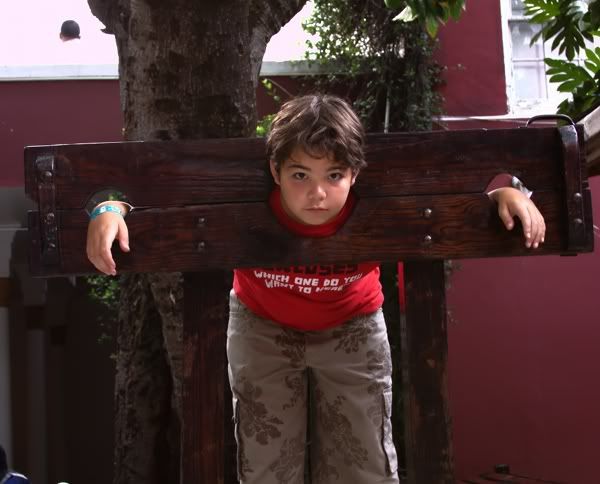 Then the two Rafaels went into the museum and had an absolute blast! It's hard to tell which one had more fun!!!
This was the little Rafael right after coming out of the museum... I guess he was just upset to be leaving so soon.
But big Tio Rafa found a way to settle him down...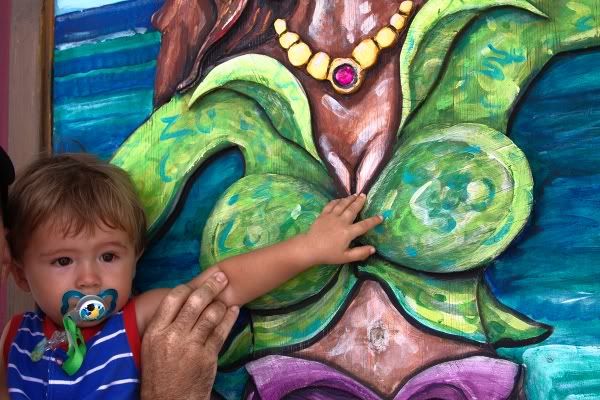 Then we went and rescued little Vivi and Pepe from the stocks to pose for one last picture. They were really good sports about the whole thing... either that, or maybe they're just used to being chained up while mom and dad go off to play!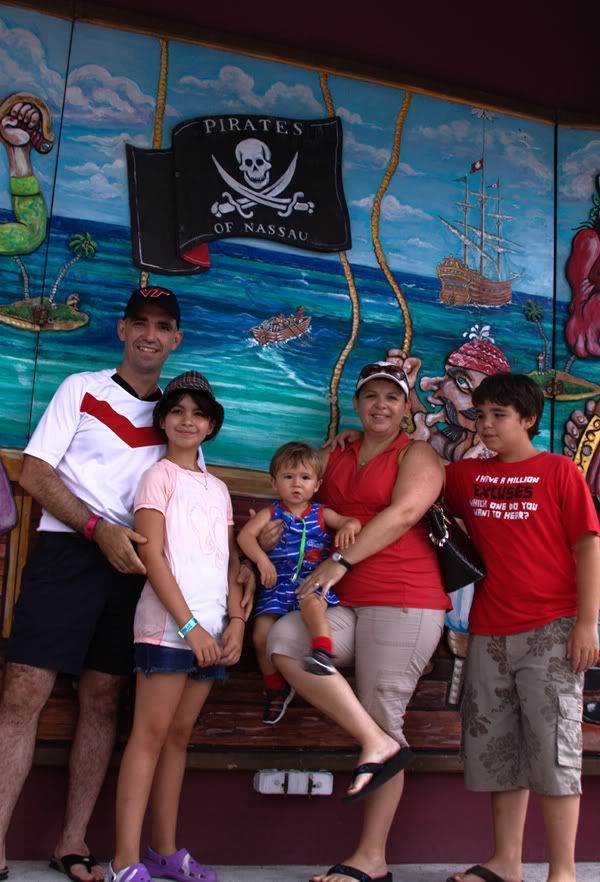 Anyway - the two Rafaels and all their surrounding gang (Fanny included) have been having an absolute blast here in the land of Pirates!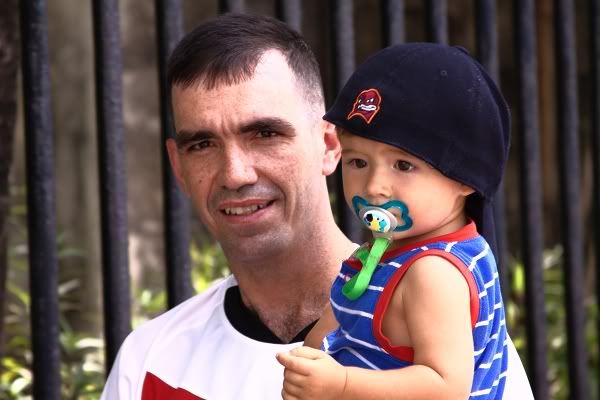 Lots of love,
Titi and Radar