When I was 5+ months pregnant with Radar, he and I (and Fanny) flew over to Freeport on Grand Bahama Island to participate in the annual BASRA (Bahamas Air Sea Rescue Association) Bernie Butler 2 mile ocean swim. I blogged an itsy bit about it in the very first Radar Love blog post I ever made...
here
...
Well, this weekend Radar and I headed over to Freeport on Friday morning for act II. This year there was no Fanny, Radar's mom didn't swim the race and Radar was on the outside. But the weather was perfect and the cookies were good.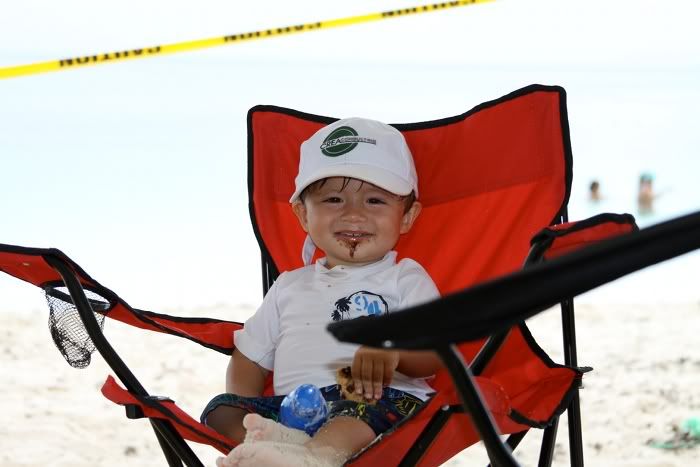 But the very, very, super best part of this weekend that was different from our last trip, is that Radar's godmother & my best friend Gail came along!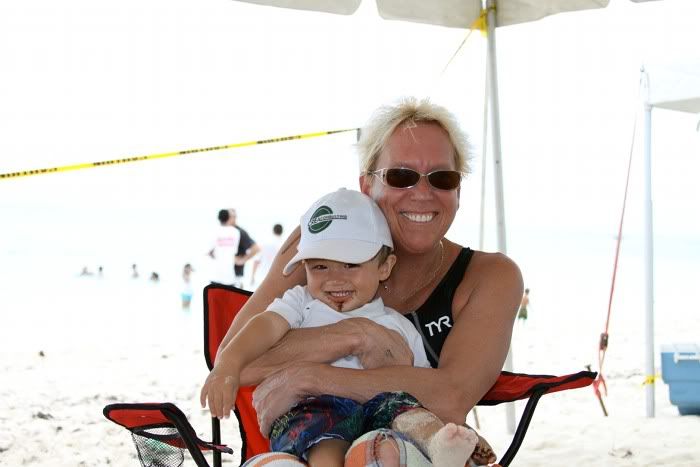 Radar hasn't really had many chances to spend lots of time with Gail so far and there's no question that he absolutely loves his godmother! Within the first day it was already "Ay Ooo this and Ay Ooo that!" We were playing peek-a-boo at the condo and when I tried to insert myself into the game, Radar gave me a look of utter disgust and pushed me away saying, "Ay Ooo!"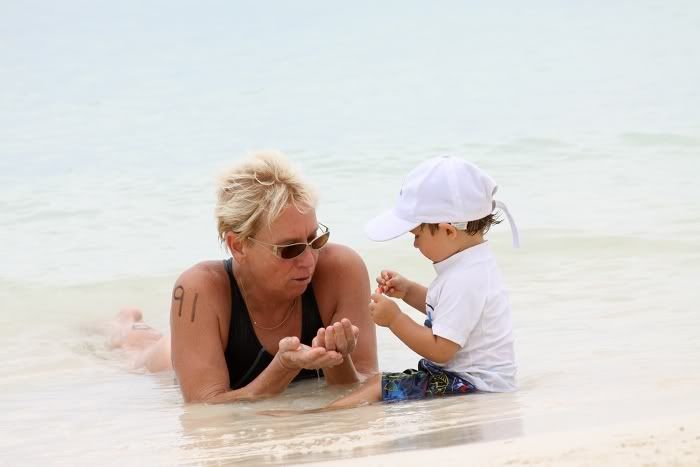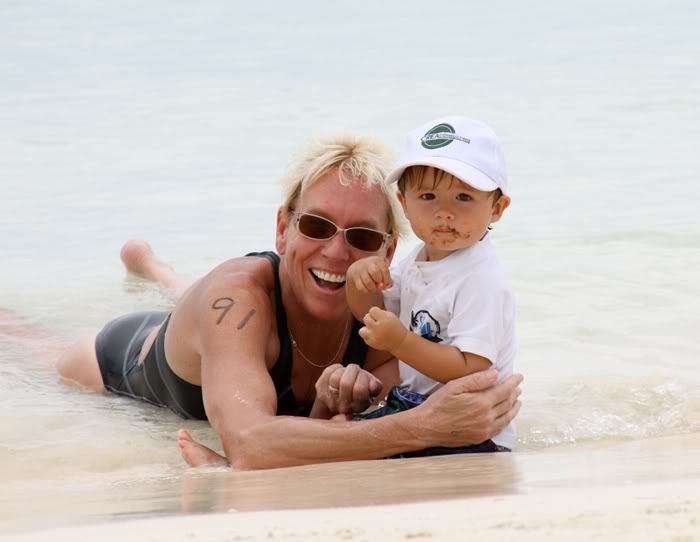 And I think it's safe to say that Gail also very much loves Radar... and as godmothers are meant to do, she taught him some important lessons... such as how to be a monkey (something Gail is exceptionally good at - particularly after several beers)!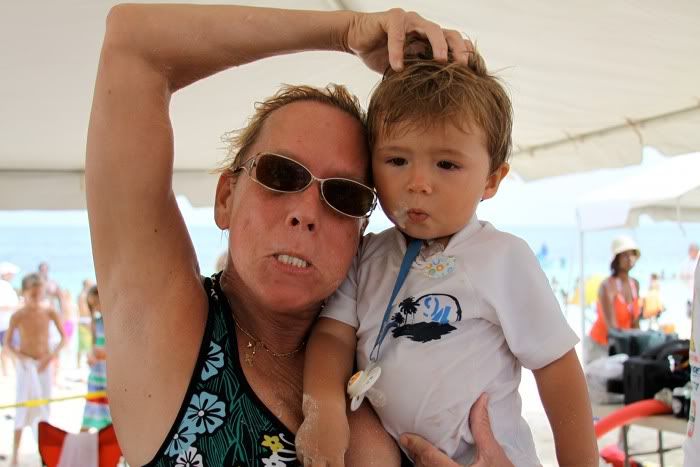 It even got a little much when, after spending hours on the beach playing with his godmother, Radar had had enough and crapped out right on the beach for nearly a two hour nap! But did this stop Gail?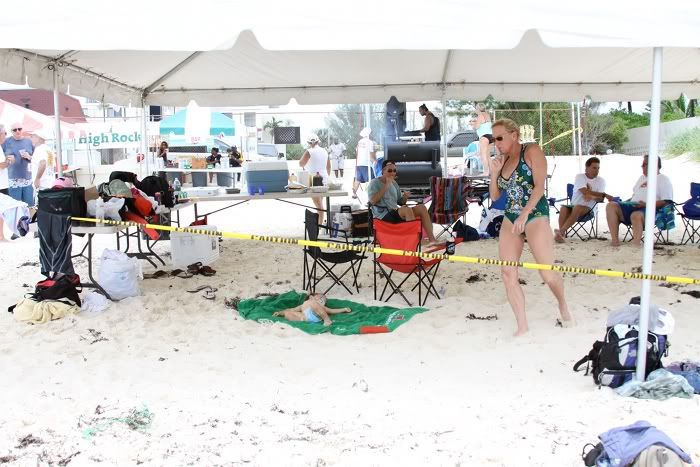 Of course not! She kept dropping down and kissing him, secretly hoping he would wake up so that she'd have someone to play with again!!!! (Poor Gail... it seems that none of the big people wanted to play with her - they gave her funny looks and whispered behind her back as she went around the beach scratching people under their arms and on the heads while hooting like a monkey!)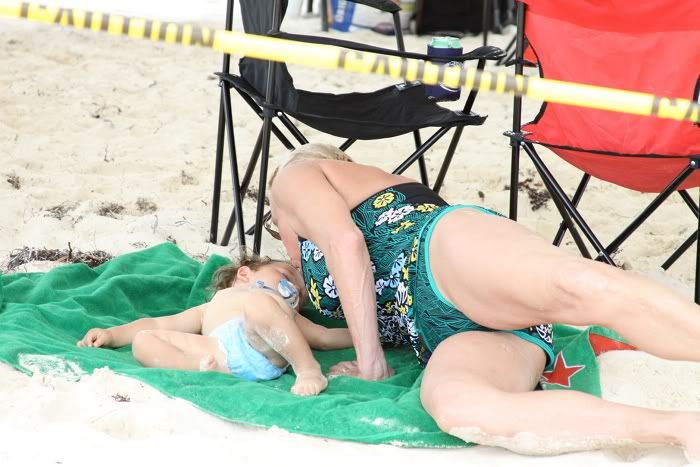 And Radar's popularity did not stop at Gail... the US Coast Guard who work alongside BASRA were there to do a mock rescue show for the crowd and when they met Radar, they tried to recruit him...
... which he actually didn't seem too unhappy about.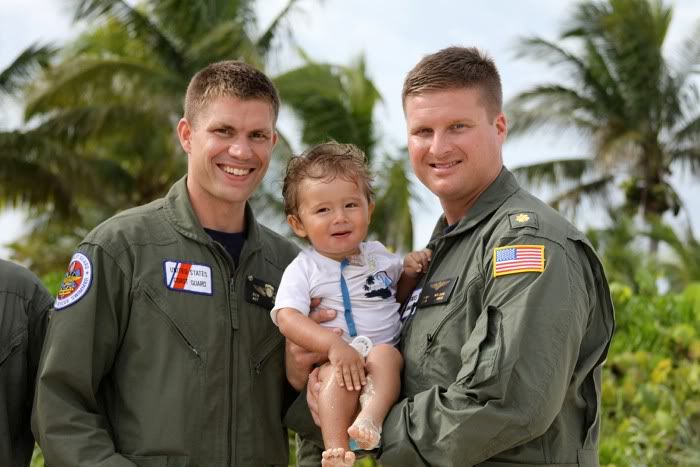 But in the end, he decided to stay with us on the beach and even made himself quite useful as the youngest bartender in Basra beach party history!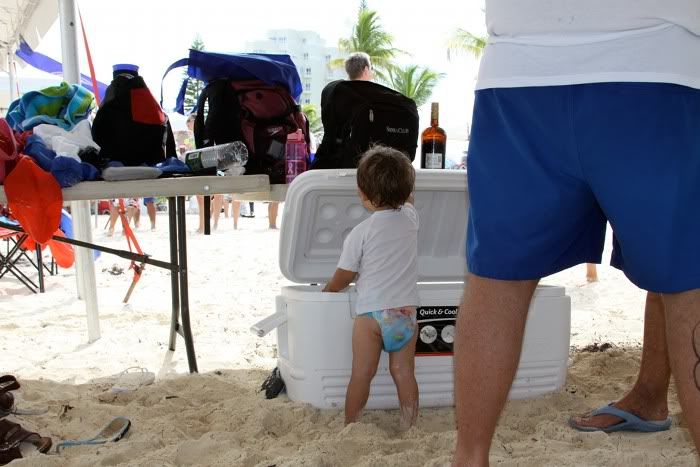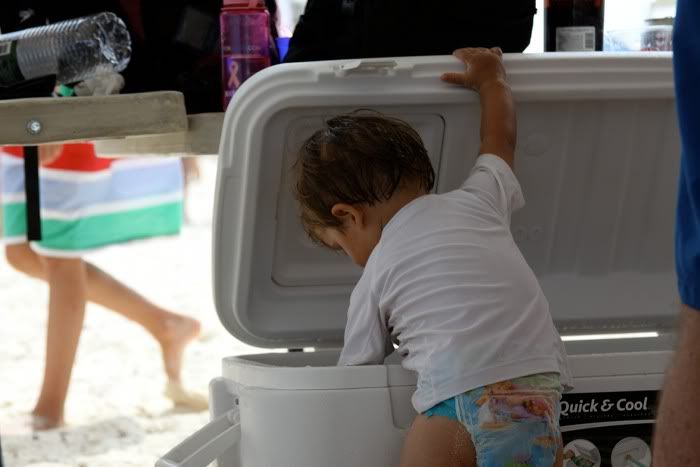 So much fun! We can't wait to go back next year!!!
Lots of love,
Titi and Radar