It's not like me to enter any kind of picture contest with a picture of anyone but Radar, especially considering that the topic on 'I heart faces' this week is "beach fun" and Radar has become a veritable beach bum (or at least his bum has spent plenty of time on the beach of late).
But since I can only choose one picture, I'm posting one of Radar's buddy Eduardo from our trip to Old Fort Bay beach a couple of months back (same day I took the picture used in the current header). If you can look past his adorable, sand covered face and into Eduardo's eyes, you can see me on my belly shooting the picture... I just think it's a cool shot and so for today... just for today... Eduardo gets top billing on Radar's blog!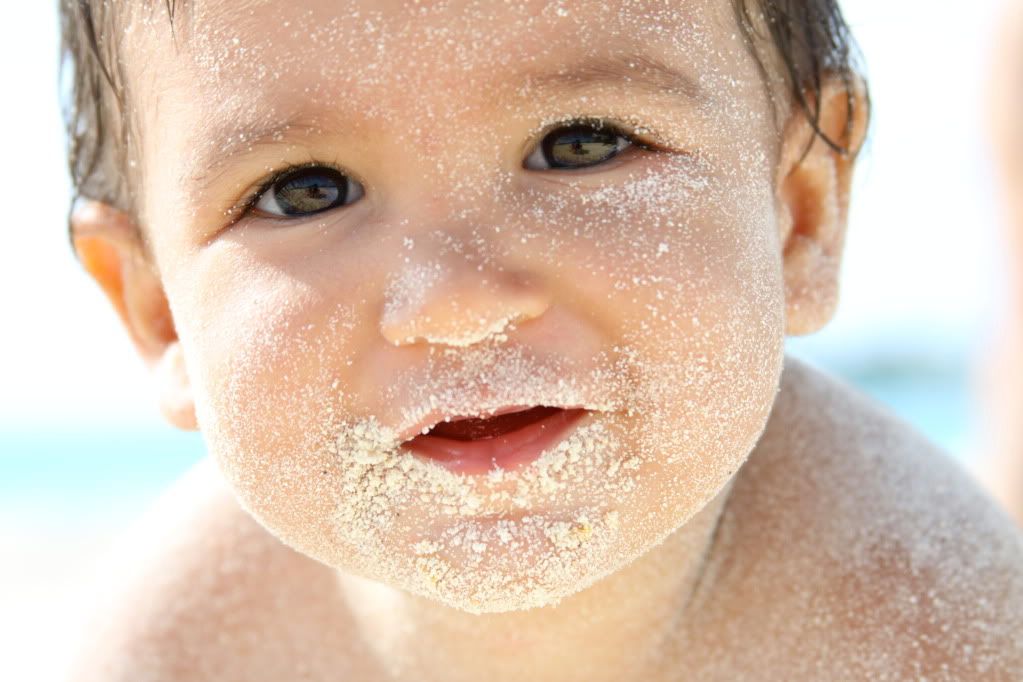 Follow the 'i heart faces' button to check out other beach fun entries.
Lots of love,
Titi and Radar