I love cheese. You name it and I'll eat it and most likely love it. Some more Limburger ma'am? You bet! Would you like to try our Baby Swiss, Edam, Gouda or Wisconsin sharp cheddar? I'll have all of them, thank you! How'd you like your steak slathered in melted Camembert? I'd like it a lot! How would you like that Cobb salad Miss? Well, hold all the vegetables... so, just the Bleu cheese and I'll take Bleu Cheese dressing on top! (that's right... I said bleu and not blue!)
My point? Well, I guess my point is that I like cheese and I love good cheese! And although I'm not sophisticated enough to be considered a cheese snob to 'real' cheese snobs, well I guess I fancy myself an aspiring cheese snob.
But the truth is that that wasn't always the case. There was a time when I considered Blue cheese to be disgusting mold. And I couldn't have told you the difference between a Havarti and a Muenster. As embarrassing as it is to confess, there was even a time, long, long ago, when my favorite cheese was... gulp... Velveeta!
My point? Well, I guess my point is that I'm not too worried that my son seems to be starting down the wrong cheesy path. I've introduced him to a bunch of cheeses. Most of them quickly become projectiles that land somewhere on the floor and are quickly converted to pug food. All except one... because there's one cheese that Radar can't get enough of...
... one cheese you don't have to coax him to eat...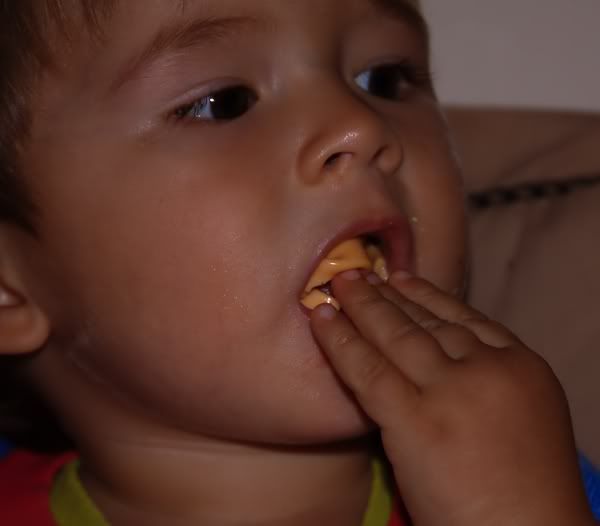 ... one that led him to start saying the word 'quedo'...
... one cheese that makes him happier than any other food...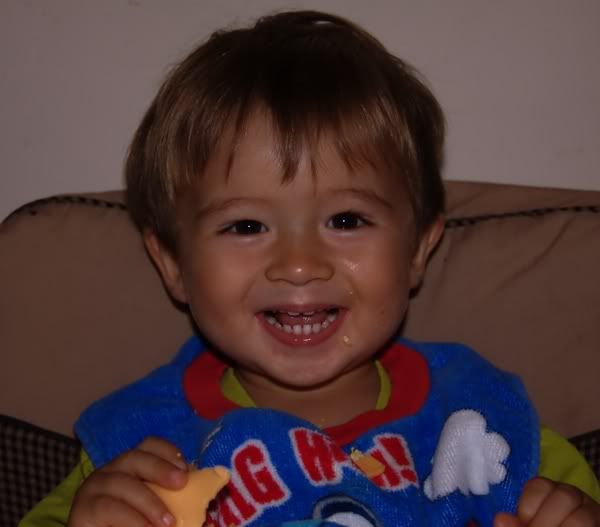 ... even downright giddy...
... so with my sordid cheesy past...
... and knowing that I'm a reformed Velveeta eater...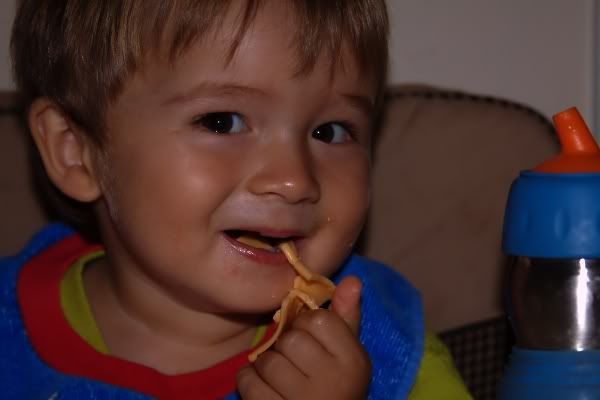 ... how can I possibly worry that Radar's favorite cheese...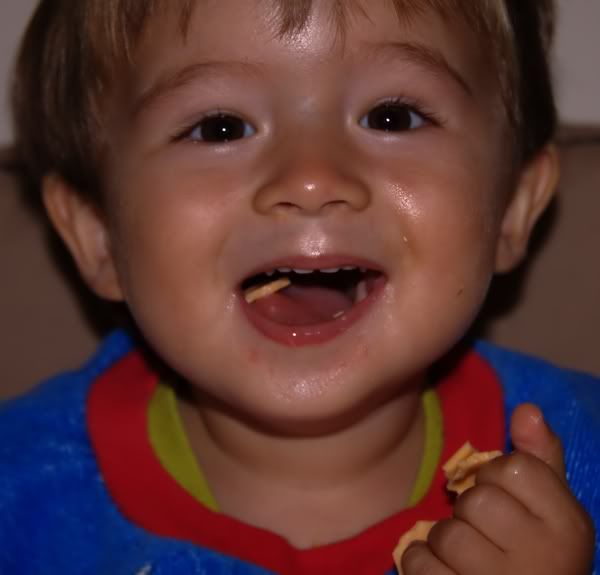 ... is actually cheese product!?!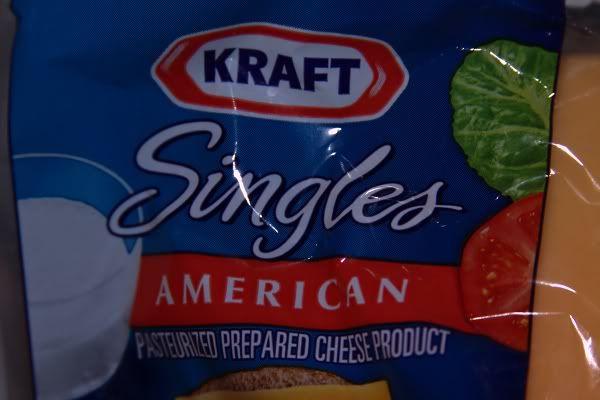 Lots of love,
Titi and Radar