Yesterday we were invited to a birthday party for Radar's buddy Nicholas (the big 2!) Outside of a couple of minor tantrums, Radar had a veritable blast!
He didn't much care for the jumpy house, but there were plenty of trucks and slides to keep him busy.
And as usual, near the end of the party, there was Radar's favorite part... the cake! The theme of yesterday's party was Sesame Street - in particular, Elmo.
And although Radar doesn't normally eat pure garbage at home, I don't worry too much about that when we travel or go to parties. So when they rolled out the Elmo cupcakes and Radar politely asked for one (ie "dame, dame, DAME!" translating to "give me, give me, GIVE ME!"), I went ahead and let him have one.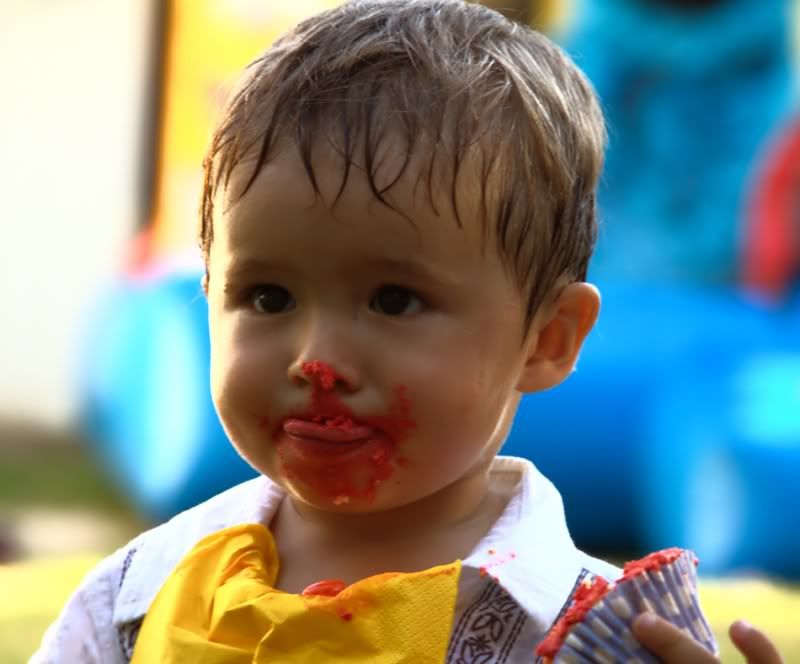 If you look closely, you'll see that there were health warnings posted on the cupcakes and maybe, at least on this occasion, just maybe I should have read the warning label on the cupcake!!!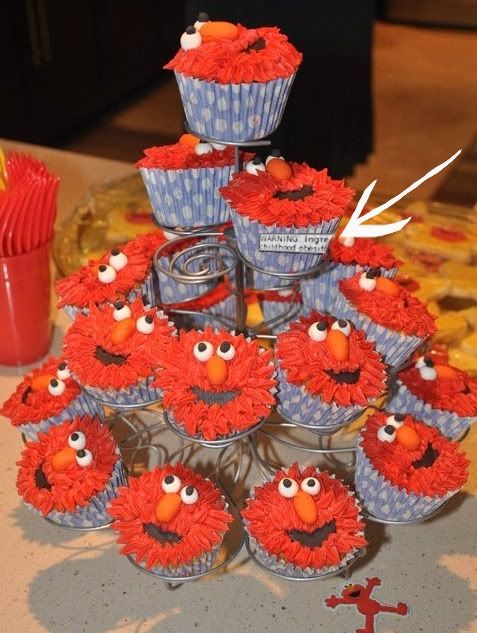 "Elmo cupcakes contain ingredients that may be harmful to children; ingredients include large doses of red food coloring, sugar and high fructose corn syrup, which studies show contribute to childhood obesity, childhood diabetes, increased occurrences of dental decay, trouble sleeping and hyper-activity. Some very troubling studies have also shown that consumption of Elmo cupcakes may cause acute elmotosis in some children, causing them to actually begin turning into Elmo!"
Lions and Tigers and Bears... oh my!!!!
Lots of love,
Titi and Radar