We've been a bit quiet on the blog. That is utterly NOT an indication of what's been going on though. Last Thursday we headed over to Florida to spend the night at Grammy's. Then Friday morning we hopped on a plane to Washington, DC to attend a Friday night baby shower and a great big bike riding family reunion in Virginia over the weekend. Monday morning we were back on a plane to Florida where Radar's mom had her wisdom tooth pulled and finally yesterday we hopped on our 4th plane of the weekend to come back home.
Radar's done plenty of traveling in his first 21 months, so a multi-legged, action packed weekend isn't really something new.
And yet this trip was very different.
For starters, Radar has always been a good airplane traveler. He sleeps on most flights and even when he's awake he's reasonably easy to entertain. But on our first leg over to Florida last Thursday... well, it was different. Once we'd boarded, but before take-off, we were delayed a bit. I would guess that we sat at the gate for a good half hour. I would guess that 20 minutes out of that half hour were a horror show for me!
Screaming.
Thrashing.
Kicking.
Crying.
Punching.
Twisting.
Screaming.
We were the very definition of 'Screaming Baby Airlines' and there was nothing I could do! The snacks I offered were thrown right back into my face. Radar kept screaming "carro, carro, carro!" But when I gave him a car, he threw it across the aisle. Nightmare!
Finally after everyone around us had imparted their advice or sympathetic or annoyed looks, the guy sitting next to me (who's 2 year old was sitting in the seat in front of us with his mom) reached over the seat and asked his son to let Radar play with HIS yellow matchbox car. And with that, Radar quieted down and was asleep before take-off. Go figure.
Radar in the terminal about 20 minutes before meltdown
But the biggest difference about this trip was that for the first time Radar really seemed to understand that he was on an adventure. Past trips have been somewhat comparable to a trip to the supermarket... an adventure was an adventure, whether it was pushing a supermarket cart through the aisles or traveling across the Atlantic to Spain. He enjoyed both, but it didn't really seem like he understood the magnitude of each adventure.
But this was different. Radar would not nap. He wouldn't sit down for more than 15 seconds to eat. He interacted with everyone. He learned everyone's names. On Sunday morning, he woke up at 5:30am and he wanted to pick up right where he'd left off the night before (although sadly, he didn't find any takers!) And most notably, he fell in love with his big cousin Vivianita!
Radar with his true love Vivi and a couple other girlfriends
He seemed to understand that the magnitude of this adventure was BIG and he didn't want to miss a second of it. A few other pics from the great adventure...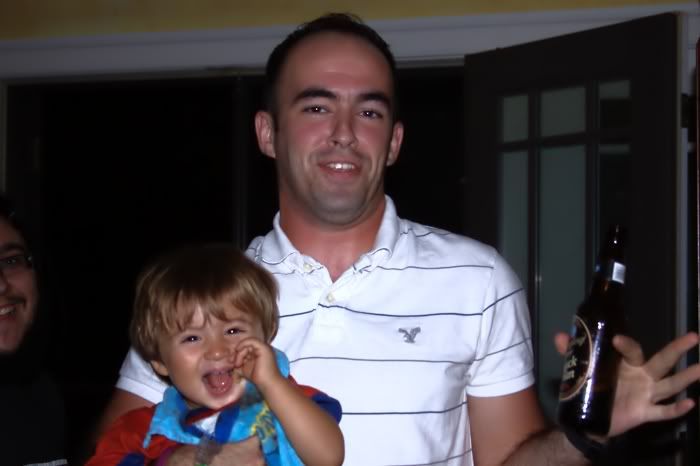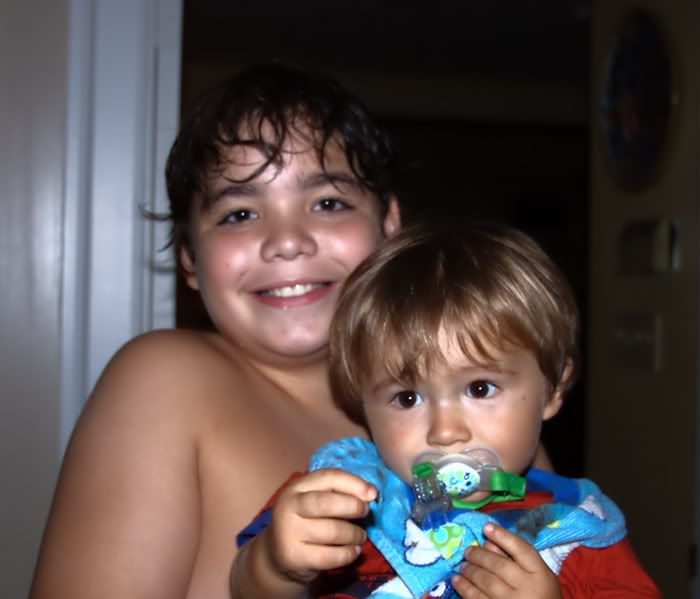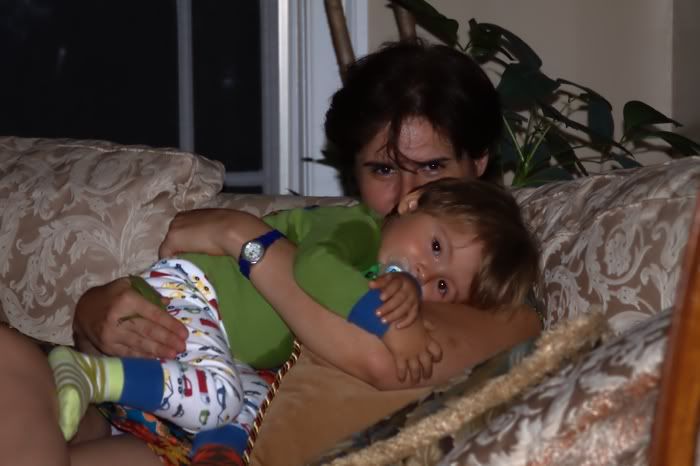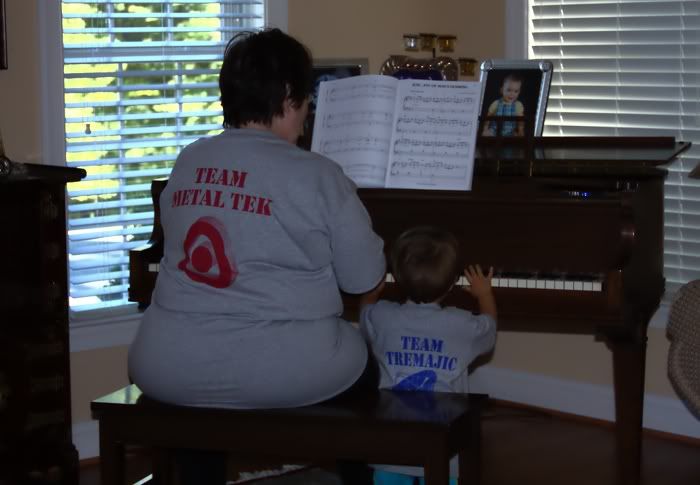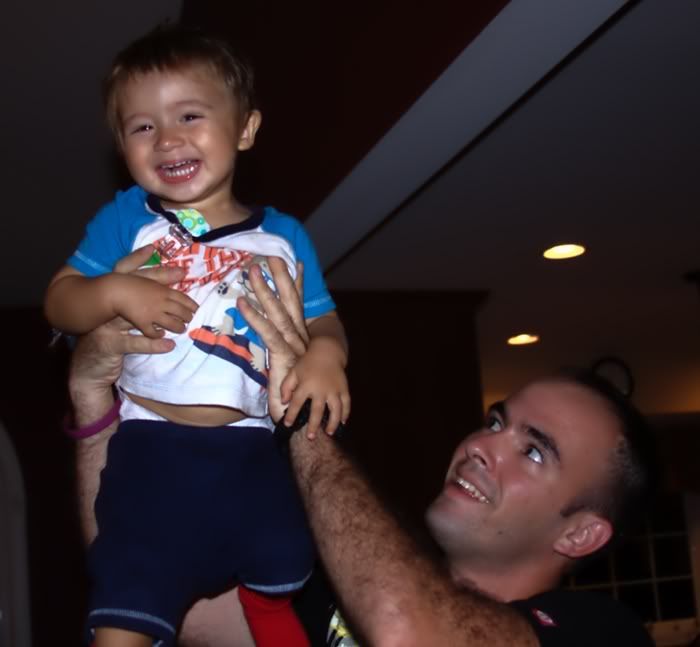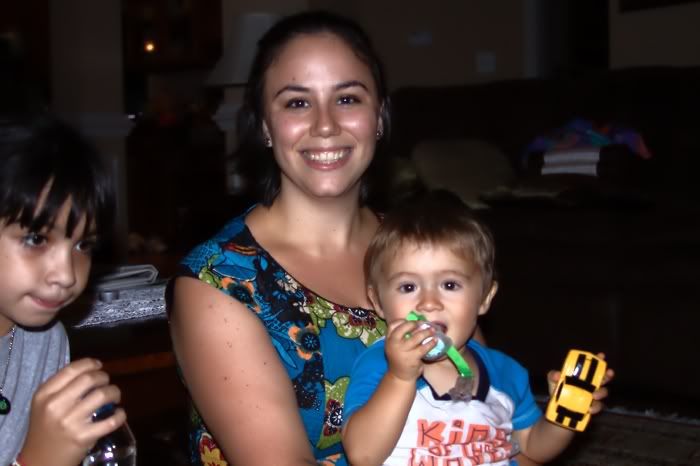 Well, it's a little late and I'm still recovering from our weekend, so I'll leave it here for now.
Lots of love,
Titi and Radar