As mentioned in my previous post, this past weekend was action packed. So let's drill down a bit into the specifics of the events. I briefly mentioned that on Friday night we attended a baby shower. For those of you who weren't there, you might be imagining a blushing mom-to-be and a bunch of smiling ladies gathered in a circle saying "awwwwww" and "how sweeeeeet" on cue every time a new little baby outfit is held up for the showing.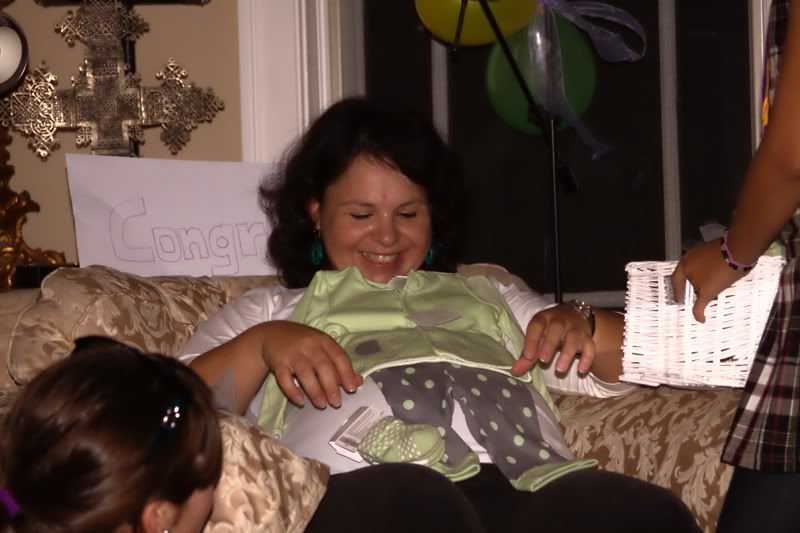 And you wouldn't be altogether wrong. Afterall, there was indeed a blushing, beautiful pregnant lady...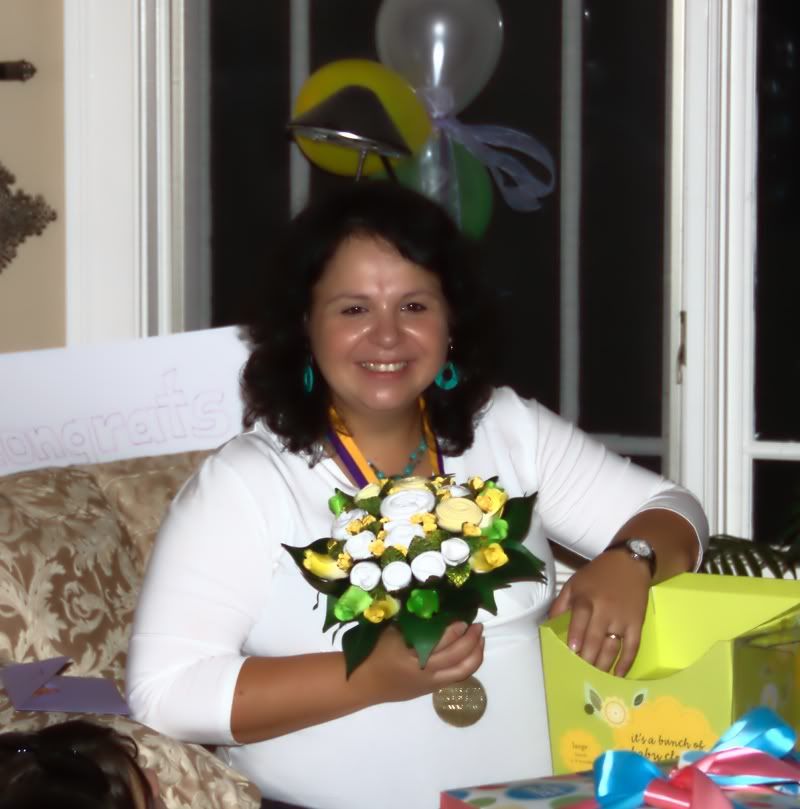 and she was opening plenty of sweet baby gifts....
and there were plenty of other smiling ladies gathered around her.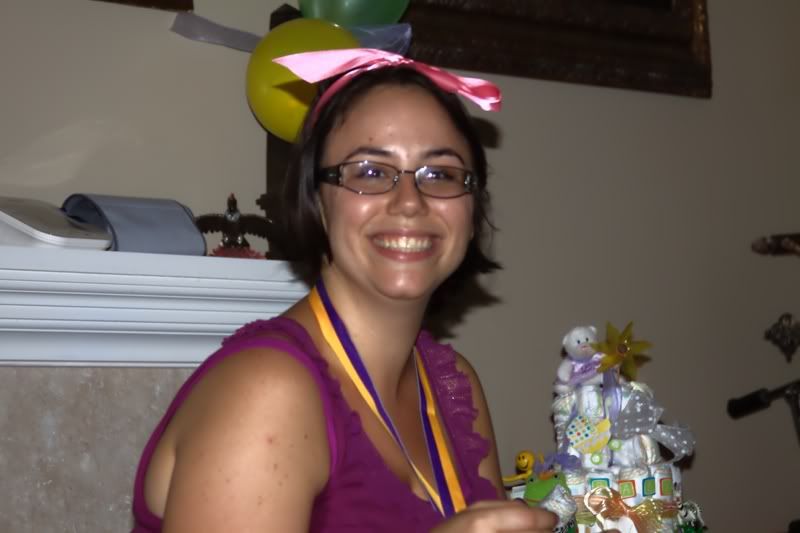 But these are new, progressive times. Because baby showers are no longer just about a bunch of ladies giggling and blushing. In these new times, baby showers are for men too! That's right... real men love baby showers!!! So it wasn't just ladies gathered in that circle that you imagined. There were old men (that's you dad). And young men. And, of course, the 'new' dad to be ('new' as in 'new for the 3rd time').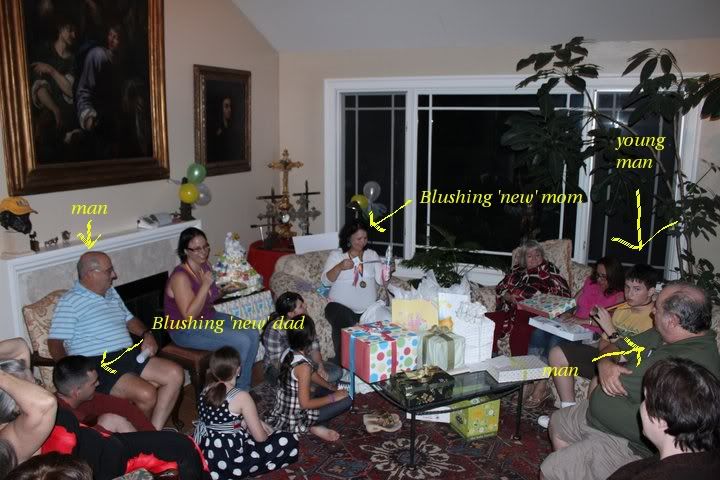 And I can tell you that in this new, progessive age, men LOVE baby showers. They are just as eager to see what the next gift is... they "oooooohhhh" and "aaaaahhhhh" just as happily as all the ladies! And for any of you who doubt this irrefutable truth, I present you with the clear, evidence in the form of my dear cousin Rafael, thoroughly relishing every moment of HIS and Vivi's new baby shower!!!!!
REAL MEN LOVE BABY SHOWERS!!!!
Lots of love,
Titi and Radar