I should have already learned this, but tonight I learned again that making plans for a toddler holds a high probability of backfiring. I've been having so much fun planning for Halloween thinking that it would also somehow be fun for Radar. Other than coloring his pumpkin though, he's been pretty disinterested.
But what I wasn't really anticipating was that one of my bigger plans that very much relied on Radar as its literal core, would present a problem.
I figured that since this is really the only year when Radar and Fanny will be about the same size, they could switch roles for Halloween. I know I won't have an issue dressing Fanny in some Radar pajamas... I also thought that dressing Radar in a pug costume would be a cinch. Afterall, he had zero issues with the Superman outfit and he's never fussed about any outfit I've chosen - he's even cool with his Batman pajamas. What could go wrong?
And with that confidence, I spent a few precious hours turning this...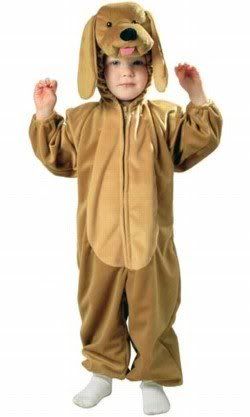 into this...
Other than the color which was much darker than advertised, I was pretty pleased with the finished product and couldn't wait to get it on Radar and take some pictures to show all of you.
And that's where my great toddler plan unexpectedly and with great thrust - BACKFIRED!!!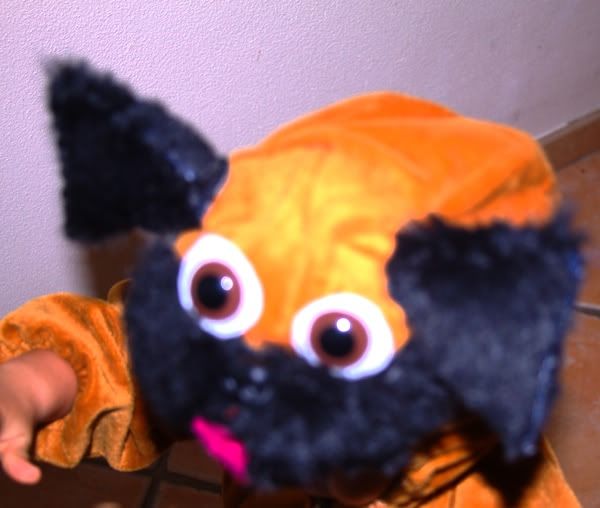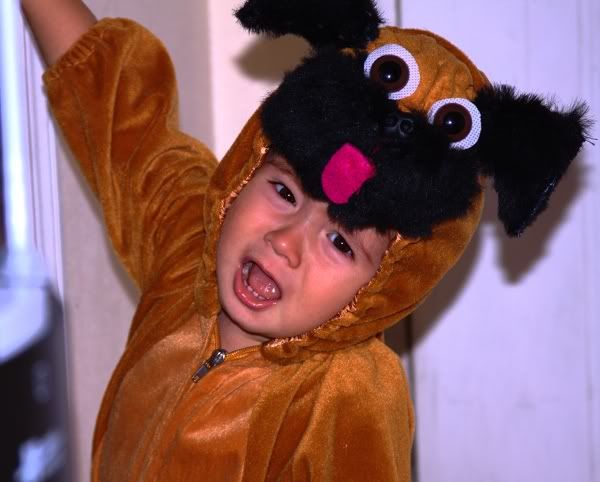 Radar HATES his pug costume! He was miserable and kept trying to rip it off. I tried to show him how cute he was in the mirror... nothing doing! He HATES it!
Well, I suppose I can try to brainwash him or hope that he somehow developes a liking for it in the next two days. If not, then I guess it'll be Superman for Hallween and I'll wait to see if Vivi's new baby wants to be a pug for Halloween in a couple of years (Vivi's about 39 weeks pregnant and we are anxiously awaiting the happy news of a new arrival!)
Love,
Titi and Radar
PS - This whole pug costume experiment has drained my Halloween energy for the evening and I think Pumpkin #3 will have to go on hold until tomorrow morning. But please check back because I promise my Spooky energy will be back in full force by morning!