Over the past month, Radar has taken on a new love of drawing with Crayons (replacing his previous love of eating Crayons). At some point every day he comes to me with his fingers in a Crayon-grip pose and he waves his hand back and forth in a scribble motion while he says "bu, bu, bu" (ie, "dibujar" ie, "draw").
A month ago his art pretty much all looked like this...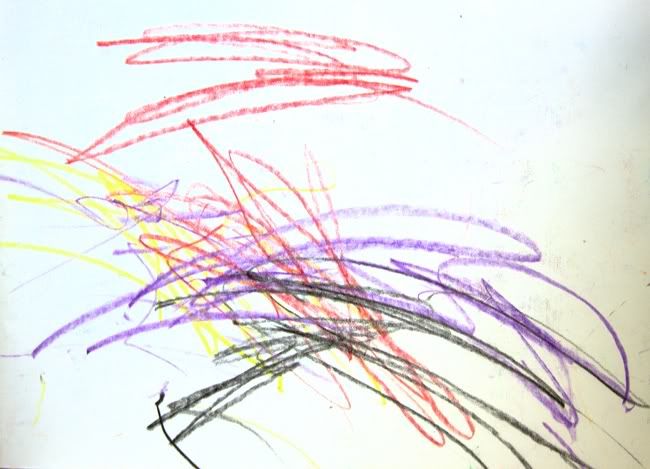 ...but over the past week he's adopted a new technique where he makes more defined scribbles with just one or two Crayons before moving onto the next page.
Now, maybe to your novice eyes you just see more scribbles like above...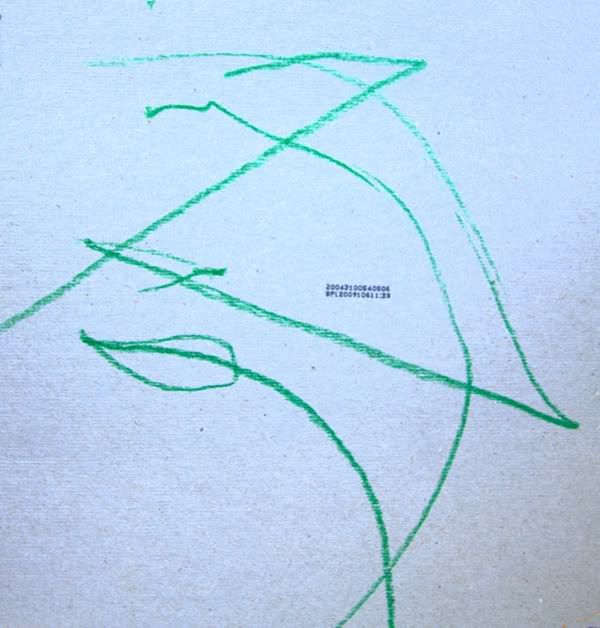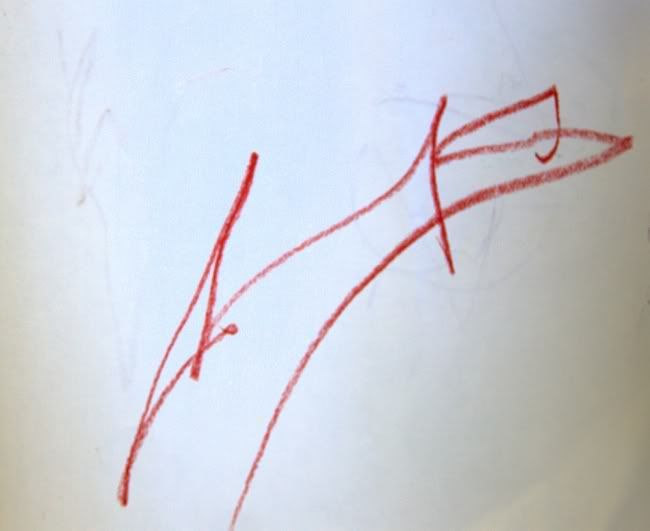 ...but with the keen eye of a proud mother, I'm seeing some pretty incredible genius popping up from the pages like someone sees images in the clouds...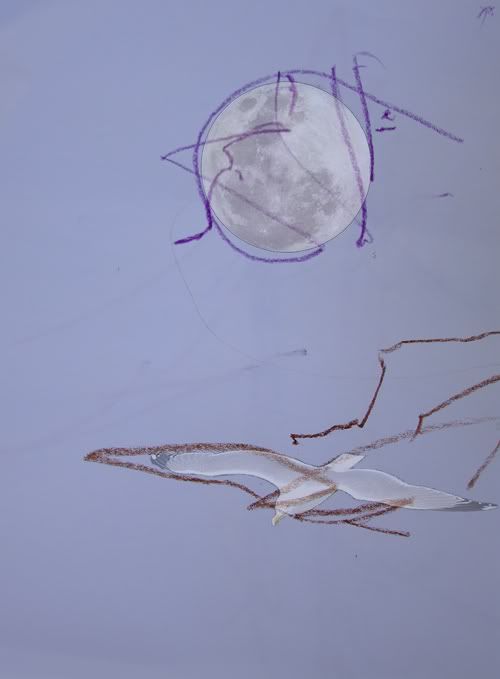 I don't know - what do you think?
And speaking of the full moon and reading the clouds, too bad that the full moon was last night and not a week from now... it would have made a great Halloween Night!!!!!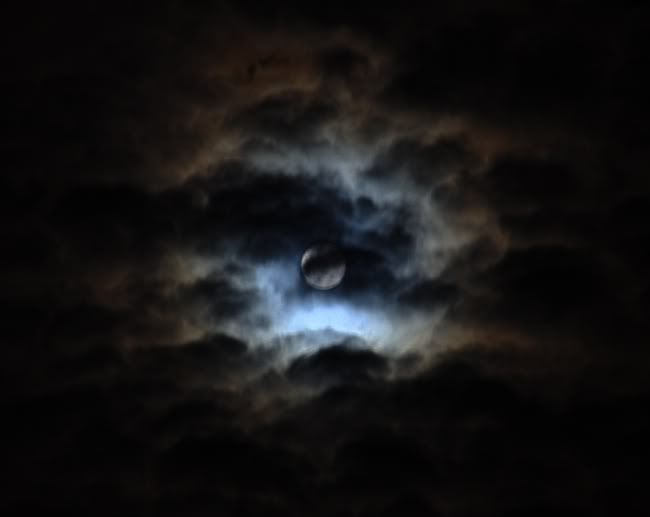 Lots of love,
Titi and Radar