Ok, so we're getting pretty darn giddy around here... Grammy gets in tomorrow morning and then as soon as I'm done with work, we'll no doubt be pulling a late night creating, brainstorming, planning and decorating.
But for now, I've only got time to do my nightly pumpkin carving.
Meet pumpkin #2! Can you guess who this is?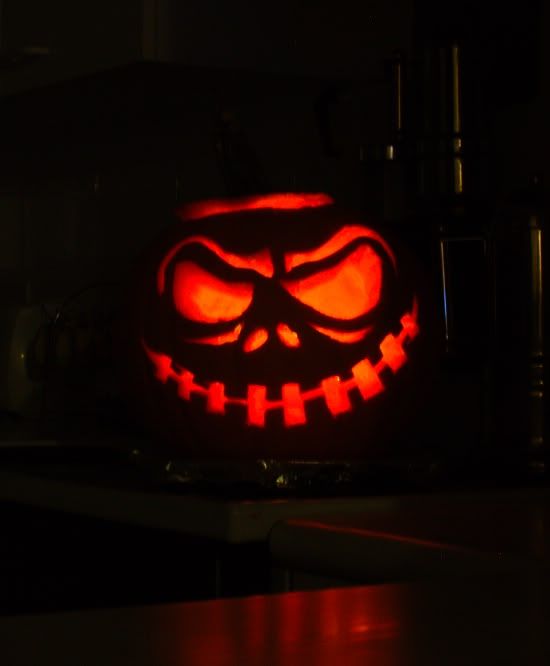 Lots of love,
Titi and Radar