When I was pregnant with Bennett, I registered at BabyCenter.com and surfed all the other pregnancy boards on the internet to follow what was going on inside my belly every week and to chat with other moms to be. I found that there was plenty of whining on those boards about morning sickness, fatigue, weight gain, relationship problems... the works. And I was happy to blissfully whine right along with the gang.
And then I lost Bennett and the world changed.
Six months later I was newly pregnant with Radar. At first I ignored every pregnancy board except for the one at the Trisomy 18 Foundation site where other moms who'd lost babies to Trisomy 18 would talk about their new pregnancies. There was very little complaining. There was plenty of uncertainty and anxiety. There was untold amounts of gratitude.
Then I had a CVS at 11 weeks and at 11 weeks and 2 days, I knew that my new baby was chromosomally normal and that he was another HE! Although SPALs (subsequent pregnancy after loss) are never completely worry free (you never think lightening will strike you, but once it doesu, you're always afraid it will strike you again - no matter how unlikely), that test did give me tons of reassurance. And after passing the 12 week mark, I decided to pay a visit to one of the other pregnancy boards... i-am-pregnant.com.
On that site you register your baby's due date and the site automatically routes you to a discussion board with women who share your same due date (within the same week). Each week as you move further into your pregnancy, so do all the ladies that you've been chatting with. But it was very different this time. I really wasn't interested in complaining or hearing complaints. And I was annoyed by those women that were blissfully ignorant to the reality that things don't always turn out ok. So I didn't visit that often, but often enough to make one connection.
That connection was with another 40 year old first time mom named Anne. Her son and mine shared the same due date... December 29, 2008. She lived all the way over in Tasmania, Australia. Through her reassuring, grounded, mature comments to others and her intelligent and witty messages to me, I just liked her from the get-go. I thought it would be cool to have a pen-pal with a similarly aged son on the other side of the world. When I told her that my son's name would be Rafael Darwin, she responded simply by writing "an angel and a botanist - a piece of heaven and earth." I hadn't thought of his name that way, but have used it a million times since and it makes me love Radar's name all the more! Thanks for that Anne.
But as life has a way of doing, things do not always go as planned. Anne's beautiful son Harvey was born in the first days of January of 2009 with a rare neurodegenerative disorder that came with a devastating prognosis. Yet Harvey graced this world and Anne's life for just over 13 months before leaving on February 8th of this year. I hadn't intended to share loss with Anne. And now Anne is pregnant again with a little girl - I hadn't intended to share the experience of a subsequent pregnancy after loss. But through that sharing I have come to cherish Anne as a friend all the more - she's much more than just a pen-pal now.
So, the reason that I've written all this is that I did a very small favor for another blogging momma that I'd never met before. I followed a link on one mommy blog to another and saw a cry for help. She had a new header for her blog and wasn't sure how to put her family picture into the frame in the header. I'm no expert, but two years of snapping a billion pictures of Radar and doing my darndest to learn to edit them, gave me enough experience to help
this new friend
. And to thank me, she made a post today giving me
The Good Samaritan Award
!!!!!
And at the end of her post she threw out the challenge to name our own Good Samaritan. Only one other bloggin momma comes to mind. Anne, throughout her own grieving, has remained a dear, supportive friend and has supported so many other mothers who have lost their little ones. And of course, there's the whole 'heaven and earth' thing that she gave me to use ad nauseum!
So Anne - you are my nominee for Good Samaritan! You can count that as your second blog award!!!! ;)~
Anne's blog
So that's it for tonight... and the reason that I've been able to write all this is that Batman didn't take a nap today and actually fell asleep at 8:15pm! Go Radar!!!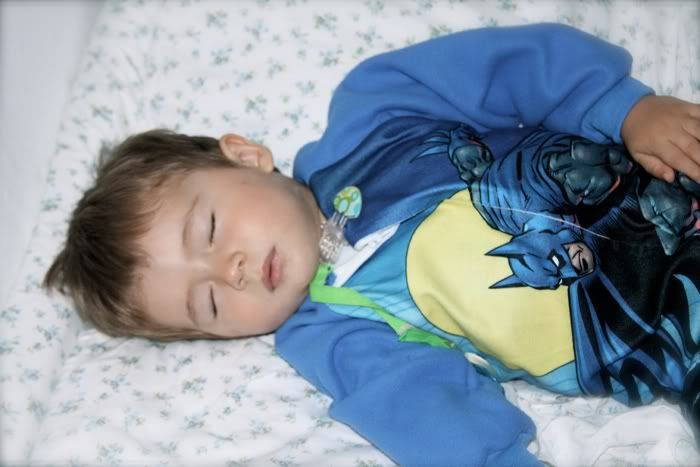 Lots of love,
Titi and Radar