Honestly, Halloween is sooooo much fun... at least for me. In fact, I don't think that Radar is all too impressed as of yet. Other than getting to dress in underwear and a cape today, he hasn't gotten to really dig into the good stuff. I tried letting him participate in a couple of projects (papier mache and clay), but he's more interested in either eating the project or feeding it to Fanny. Oh well - maybe he'll enjoy the finished product and if not, there's always next year. I'm happy to pinch hit as the mess-making kid of the house!
As for this year and today's obsession in particular... there's this silly papier mache ghost...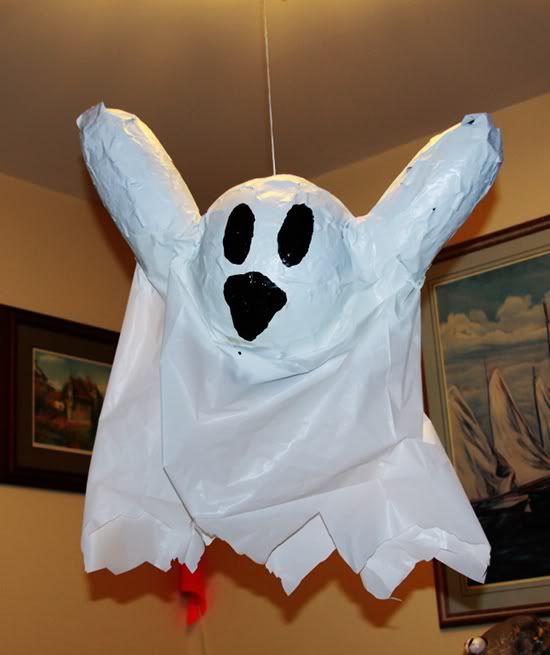 But that was barely a blip on the radar (that's little "r" radar) of whackiness. Let me introduce you to my bruja who is about 50% finished.
She started like this...
then became this...
then hung around for the night like this...
and finally will be spending tonight drying like this...
We're only a couple of weeks away now, so there no more time to waste blogging!!!!
Lots of love,
Titi and Radar (that's capital "R" Radar)