Although my Halloween planning continues, during the week the planning is confined mostly to my brainstorming and daydreaming. A full workday and an evening full of Radar doesn't really afford the time needed to put ideas to actions during the week. One of my next big projects is to finish Radar's costume, but some of the materials I need won't arrive until Grammy gets here on the Friday of Halloween weekend. So that put us a little bit of a pickle for this weekend when our regular little group of playdate toddlers is having its Hallween party!
What does one do when one doesn't have a costume and one has a Halloween party?
Well, we work with what we got!
So I opened the closet and pulled out the dolphin boots that are a very cool hand-me-down from cousin X. These will do.
Then I pull out a pair of the superhero underwear that godmother Gail gave Radar (even though we still have to wear diapers under our underwear... no matter). These will do.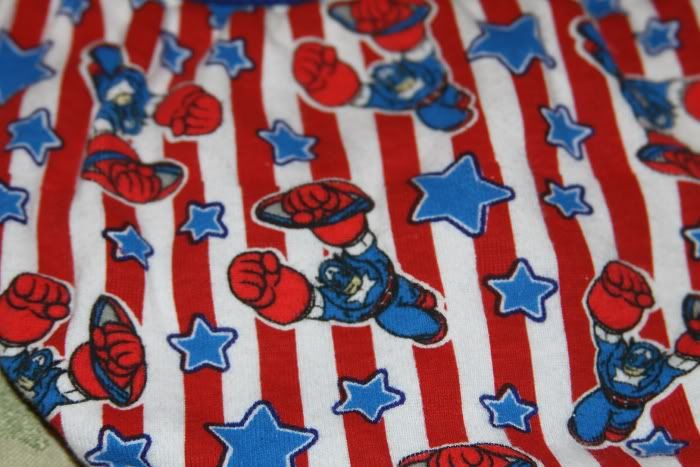 Then we pull out a size 2T shirt we haven't used yet and cut a piece of red bedskirt into a cape and sew it onto said shirt. This will do.
So, it may not be a perfect outfit (dolphin boots and conflicting superheros between the underwear and the shirt), but I really think that Radar can pull it off.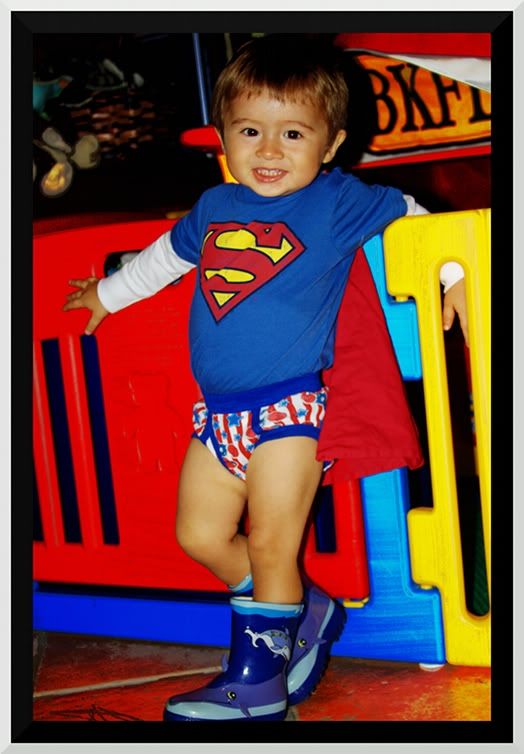 And there you have it. A 10 minute and basically free costume! Done!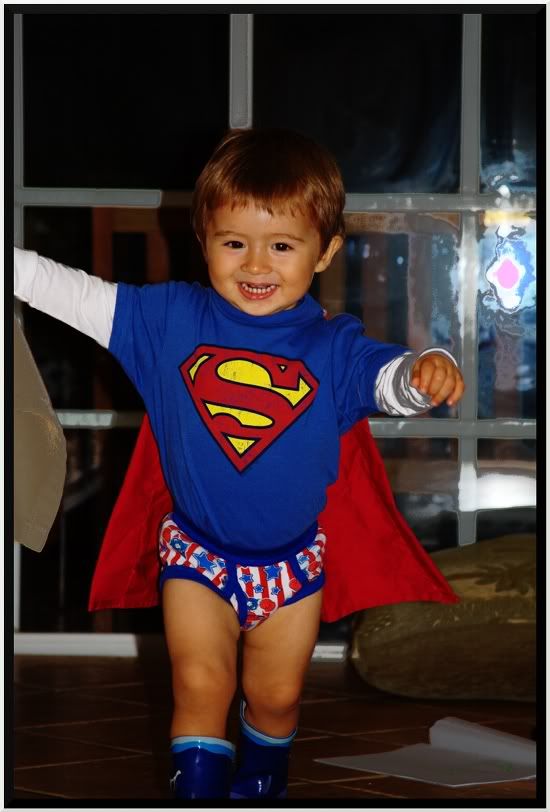 Lots of love,
Titi and Radar