Well, well, well... this has indeed been a long hiatus! Sorry about that. But we've been busy... babies have been born, countries have been visited and toddlers have been getting into as much trouble as they can possibly manage!
But we're back now and as you can see, our blog is confused. The baby blue background with teddy bears and hearts does not match the still spooky green Halloween header. I'll get to that... hopefully this weekend. And I still haven't posted our Halloween winners, so there is still time to send in your pictures. I'll get to that too.
Today though, I thought I'd give you all a quick fix (happy Marco?) of the star of this show. His personality gets funnier every day. He is a HUGE mimic and lately he's really been practicing mimicing expressions. I can't even name all the expressions that he uses. By way of example, this morning I pulled out the camera (for the first time in 12 days - yikes!) and in a one minute span, Radar went through a dozen different expressions. I caught most on film and maybe you can help name them for me!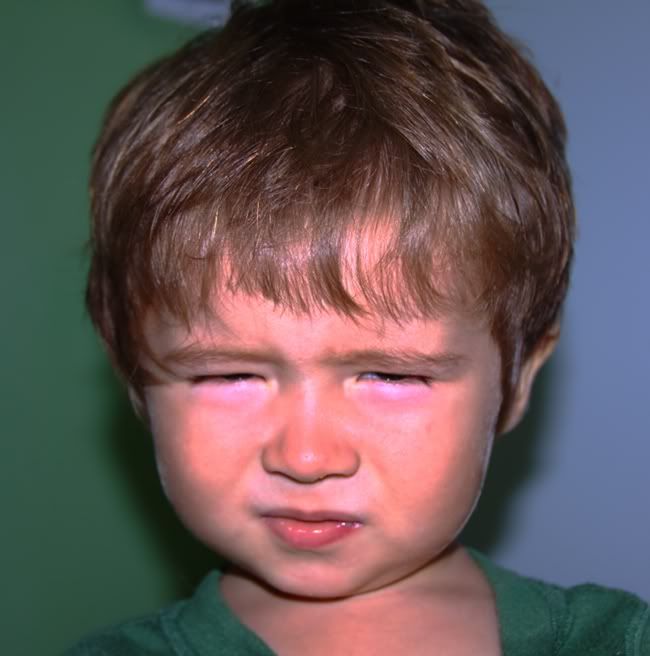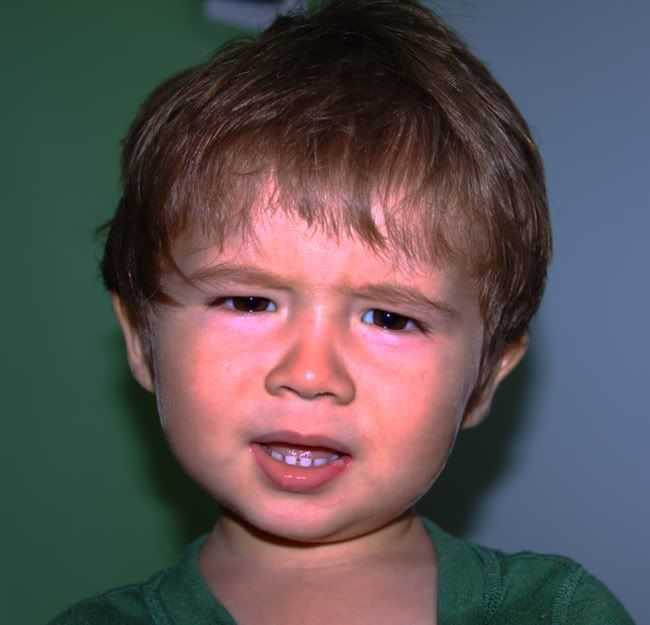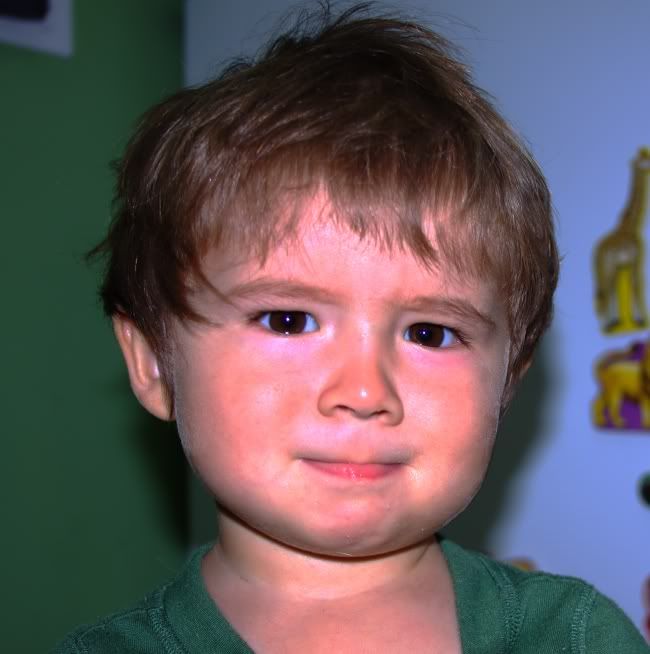 Best answer wins a turkey!!!!