Just a couple of weeks ago I posted a question about how long it would take before every birthday party we attended didn't end with Radar's face covered in cake. It was not a complaint. I love his cake eating style and although I suppose one day his table manners will improve a bit... well, I wouldn't mind if he still had cake face after every party well into his 20's.
So when December 16th rolled around and it was time to celebrate his own birthday, I got a big fat chocolate cake, covered with whipped cream icing... I didn't care that the ladies at the bakery had taken great care to decorate the cake as if it was for someone who cared about such things.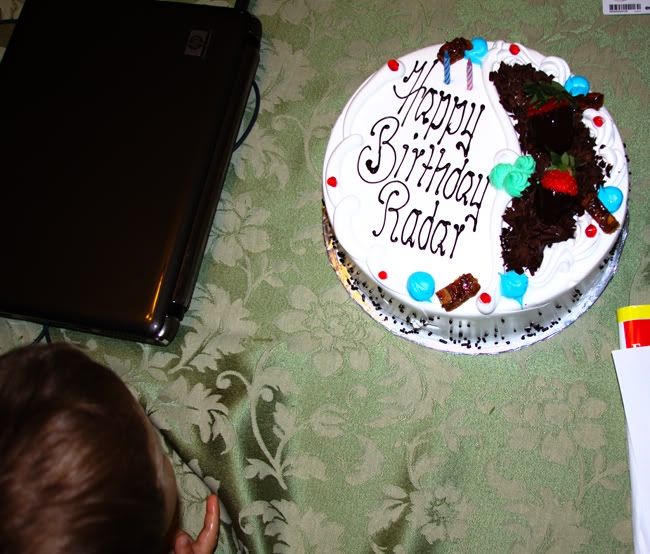 I had the camera aimed at the cake and ready for Radar to dive head first into it. Instead, a little finger slowly entered the frame.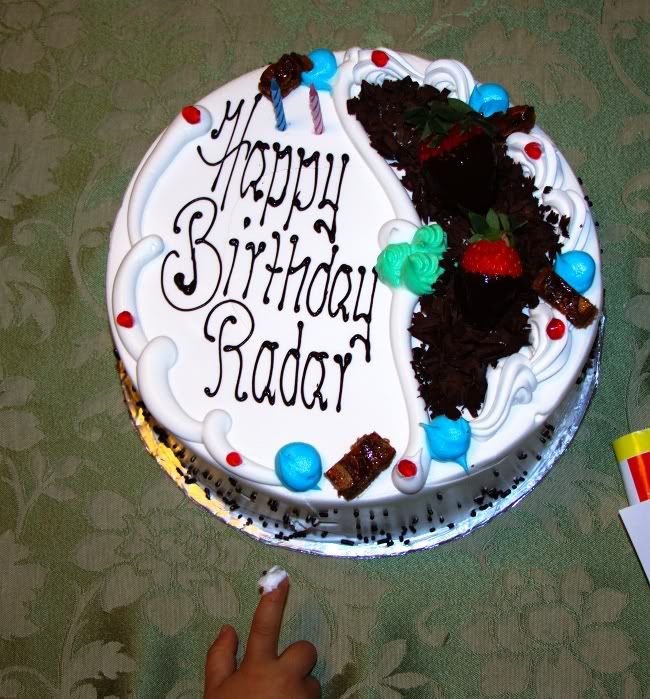 Instead of diving into the cake, he was being all delicate about the process.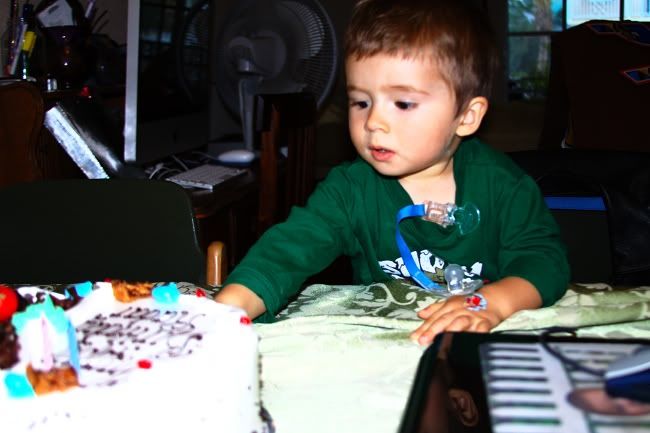 Mind you, I realize that everything is relative and that some people might not view fingering a cake, then 'double dipping' as delicate...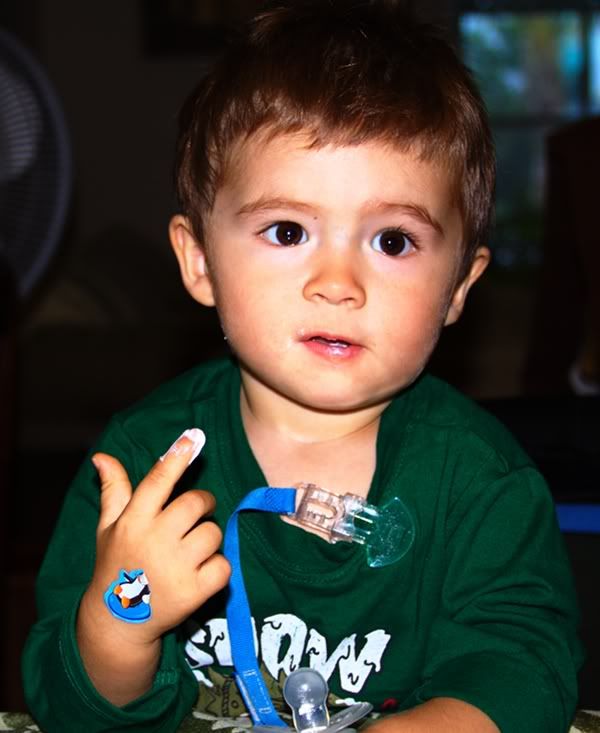 Plus, it's about expectations. I was expecting cake splattered walls...
Did this mean that the answer to my question was that the cake faced parties were already over... that it ended at 2?
I kept aiming and snapping, hoping that the cake was still going down!
But little Mr. Manners just kept up the careful and neat dipping and licking. Stinker!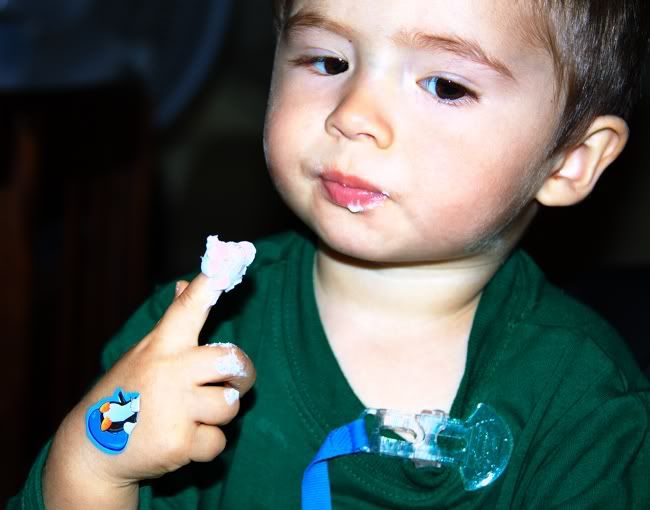 So finally I relented and cut the cake and served everyone their proper slice. And although Radar didn't really give me what I had been hoping for...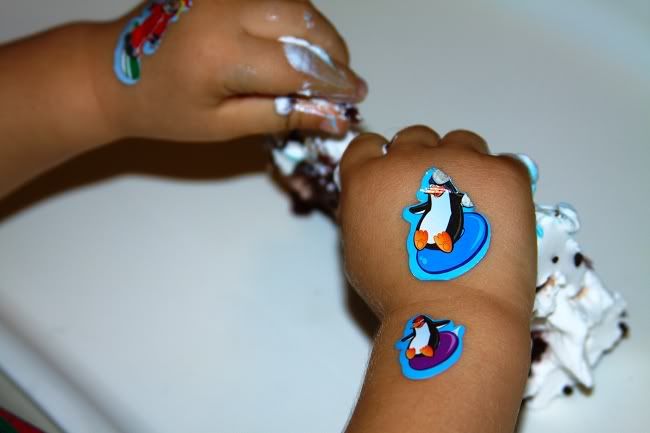 ...I'm pleased to report that he didn't totally dissappoint.
Onward to Christmas now....
Lots of love,
Titi and Radar