In case you think that I don't read the comments you leave... I absolutely do! I loved the story about the adopted Chinese twins whose adopted families gave them the same name and that they also found each other. I believe that one tops the freaky Radar/Hannah parallels!
But mostly I want to focus on a comment that Tia Lali made about Radar needing a haircut. Let me point out that his hairdresser has been profoundly negligent! His stylist never comes to the Bahamas and when we travel to his stylist, she spends almost all of her time goofing around, drinking and doing anything but attending to the business of properly coiffing Radar's doo! On our past few visits we have left with a half-a$$ prison-type cut (that goes for my hair as well).
And after everything we've been through, to think that this very same beautician would then diss Radar's too-long Rocker-doo? Seems pretty ballsy, if you ask me!
But all the same, I can't stand here and let my Radar be criticized (even when it's a wholly inapporpriate criticism!) And since his last few cuts have been lazy at best, I figured I could do just as well. With that said, I give you the...
BEFORE
and the...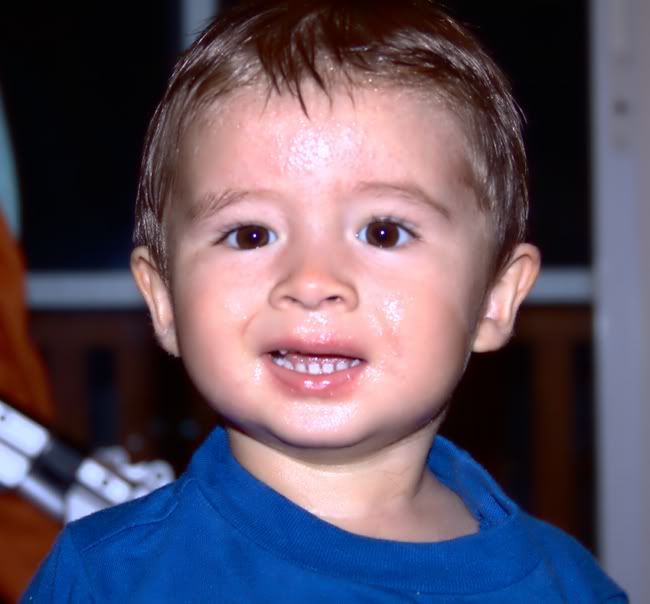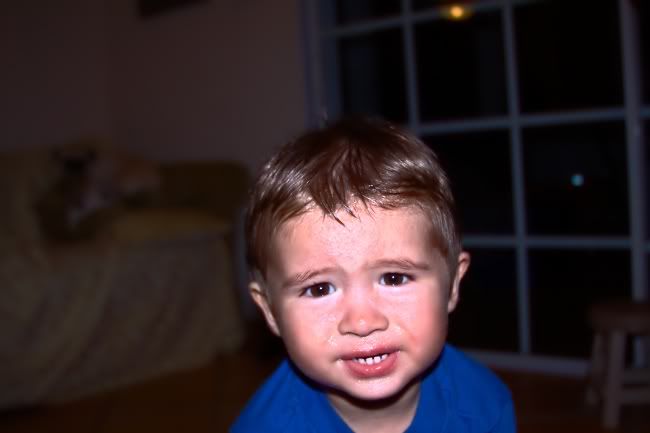 Ok, so it seems that Radar doesn't much like his new stylist! No matter - it'll have to do until we see our preffered stylist again in late March...
Lots of love,
Titi and Radar
PS - Just when I thought that Radar had outgrown the Fanny water bowl fascination, he walked out of the kitchen looking like this...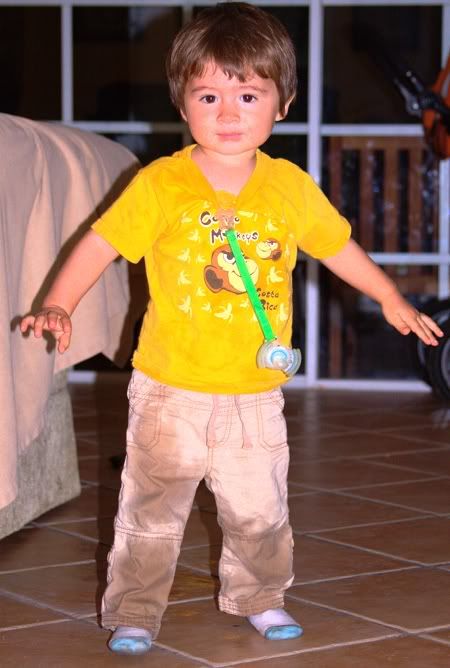 ...and when I went into the kitchen, I saw this (you can't tell from the picture, but the floor is soaked!) Oh well!
PSS - Not sure if you noticed the rash on Radar's face (it's actually on his belly too - and a tiny bit on his arms & legs). I have no idea what it is, but the same thing happened to me... so I think it's environmental. I thought it might be something in the water, so we stopped bathing for a couple of days (yum, yum!). That seemed to have no effect. I guess it could have been something we ate, but we haven't eaten anything new and we usually don't eat the same things, so I'm pretty clueless. The best consolation I have is that it doesn't itch, so I'm going to give it a few more days before I even begin to worry.
I head off to Costa Rica on Monday (without Radar) and if my rash improves while away and his doesn't... then I'll take more drastic measures (getting rid of all our food, dumping the laundry detergent, etc, etc.) when I get back. Wish us luck!