I didn't hear the refrigerator door open.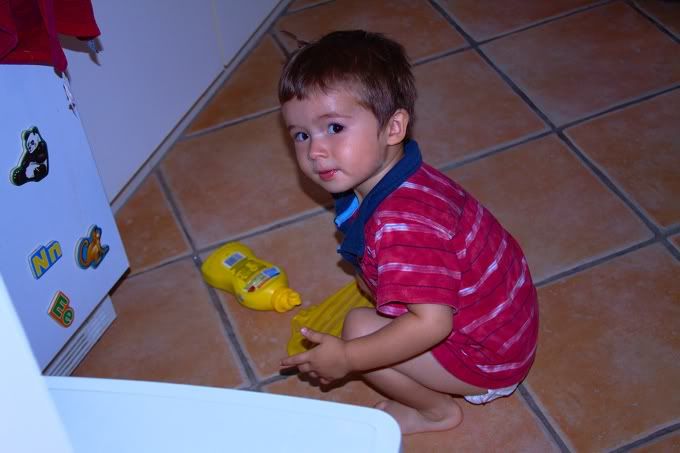 Radar always makes me open the refrigerator door.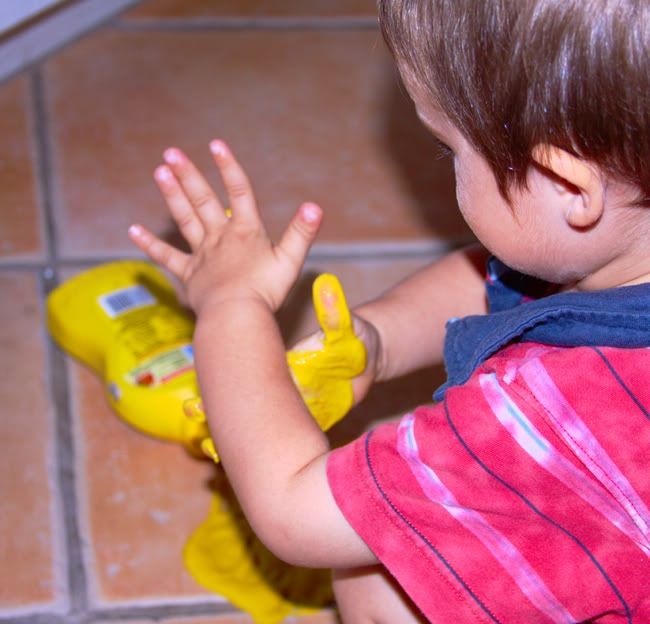 I guess I'd deluded myself into believing he couldn't open it.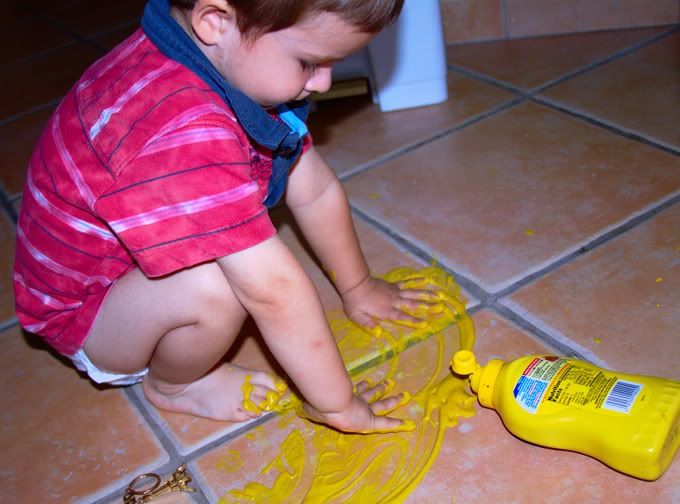 He likes to prove me wrong.
I didn't have a clue until I heard his famous "uh oh!"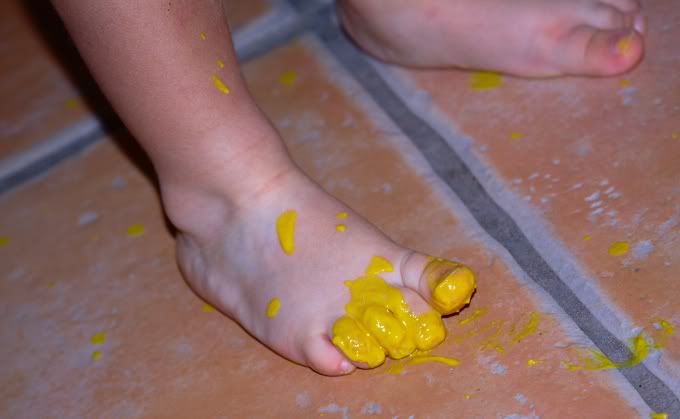 I suppose I should be mad.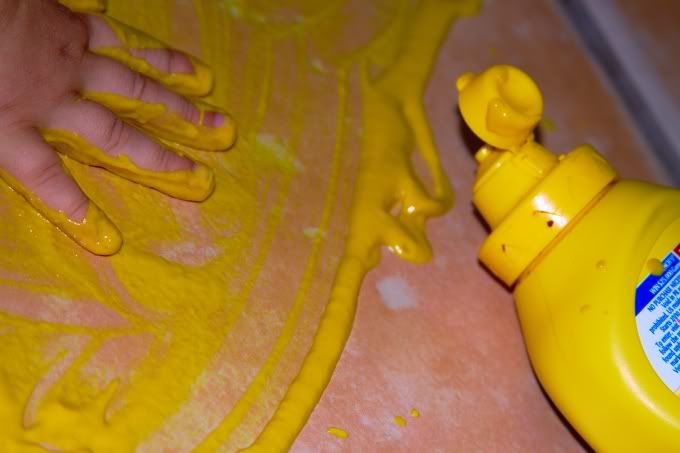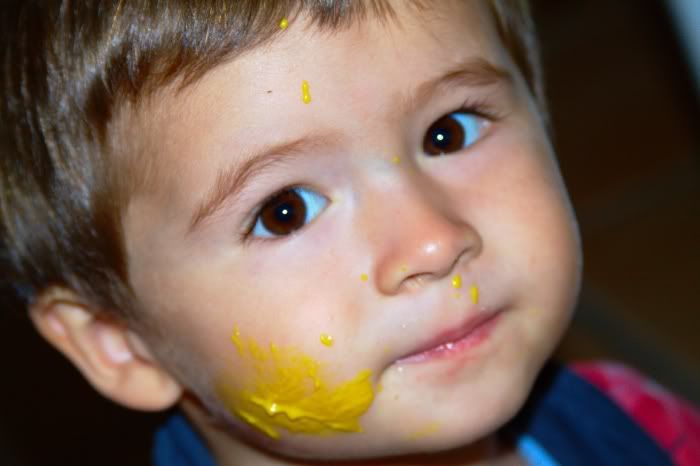 Lots of love,
Titi and Radar
PS - Tio Javier will probably really love this post and claim some genetic love of mustard is responsible!