In my bloggy negligence of late, I've failed to even mention that Radar attended a summer school during the month July. I meant to blog about it... I even took pictures the first day, but never got around to posting. Bad me!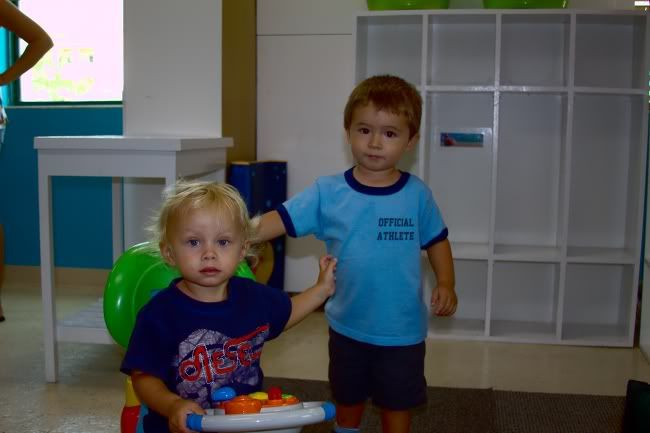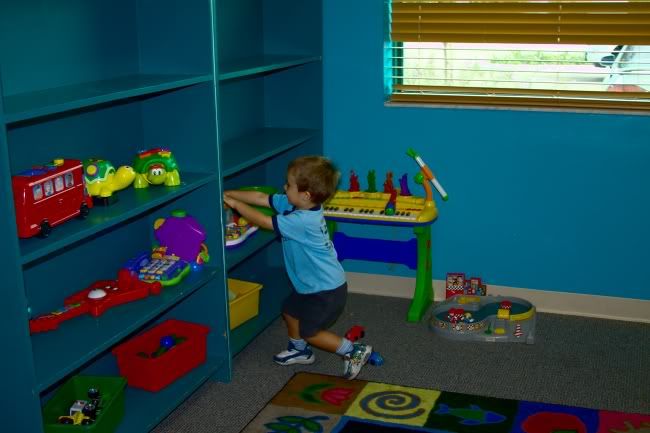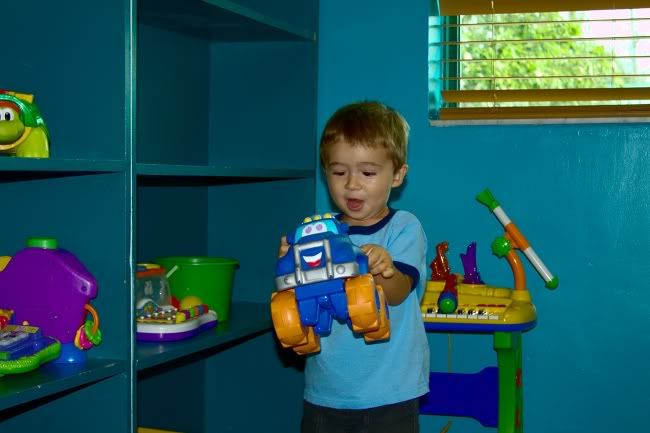 Anyway, fast forward a month and today was the last day of summer school. The painting pictures I posted a couple of days ago were from our project to make thank you cards for all of his teachers. And I've now registered Radar to go to the same school starting in September. It's three days a week (M,W,F) from 9am to 12:30pm and Radar LOVES, LOVES, LOVES it!!!!!
In fact, while a number of the other kids would cry when their parents left them off in the morning, Radar was the only kid who cried every day when I came to pick him up. As soon as he'd see me coming into the room, he'd scream "bye mama!" and run in the opposite direction.
Well, as I mentioned, today was the last day. I dropped Radar off at 9am and he bid me a quick farewell as he ran in to hang with his buds (ok, so mostly he was excited about his teacher Alissa who he seems to have developed a pretty sizable crush on... and she's a blonde... figures!)
As I was saying - I dropped him off - but when I went to pick him up there was all sorts of celebrating and commotion and I guess I got a little lost in my confusion because I thought that I'd picked up Radar and taken him home. But when I got home and took a closer look - I realized that there had been a terrible mix up and that instead of Radar, I'd brought home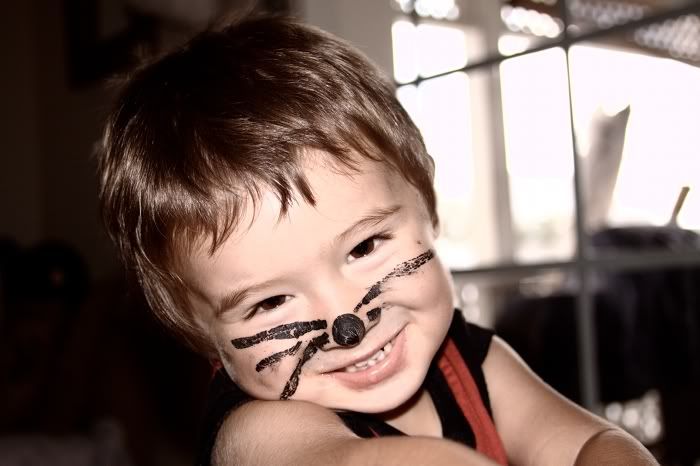 I imagine Lali is going to feel a good bit of pride on seeing these pictures!!!!
Lots of love,
Titi and Radar
PS - Tia Sara - thank you so much for your staying power and for the positive reinforcement... it's fans like you that are slowly bringing me back to blogging life!!!!!