Aside from my own lack of energy to keep my regular written journal, this blogging problem of mine is also a matter of bad timing. Radar does not like me doing my own thing these days. Whether it's cooking in the kitchen, talking on the phone or typing on the computer... he wants in on it. And I'm good with that because every day his goofy personality blossoms more and it gets more and more fun to spend time with him... it's more fun because it's getting totally unpredictable. Radar is learning things in his summer school and from his friends at the park and from Maria and her friends and from TV... and once he learns them, he likes very much to test them out on me. Afterall, I'm a very easy audience. I am amused nearly all the time (unless I'm horrified or terrified).
Anyway, I'm so enjoying my time with Radar, but it seems that during this phase it's much harder to document the fun I'm having. He won't let me video tape him and pictures don't really capture the really funny stuff he does. And when I do try to scramble to get some pictures or feel the inspiriation to write down some wonderful new funny thing, Radar refuses me the time and space to do it until the energy has passed.
But I did promise a post before the week was out, so I'll just have to settle with one of the funniest things that Radar did today. He's been having more diaper rash than usual of late, so we've been going through extra tubes of rash cream. I decided that on good days I'd lube him up with Vaseline since that seems to help prevent the worst cases of diaper rash and it's cheaper than diaper rash cream. Now when he sees a jar of Vaseline, he says "crema caca nene" (aka, baby poop cream). I was running low, so today when I went shopping I got a new jar.
When Maria unpacked the groceries, she left the new jar within reach. And in a matter of less than a minute, while I was in the living room checking e-mail, Radar dissappeared into the kitchen, then reappeared at my side and exclaimed,
"Mama! Crema caca nene cara! YUCK!" (aka, baby poop cream face)
And with that, he dug his finger back into the jar and lubed his face up a little bit more!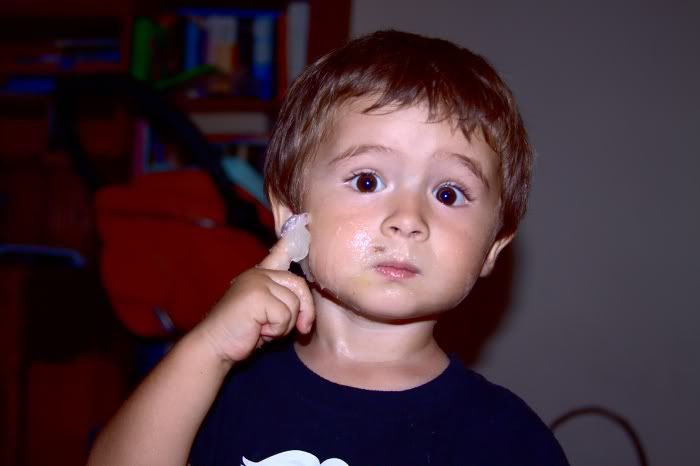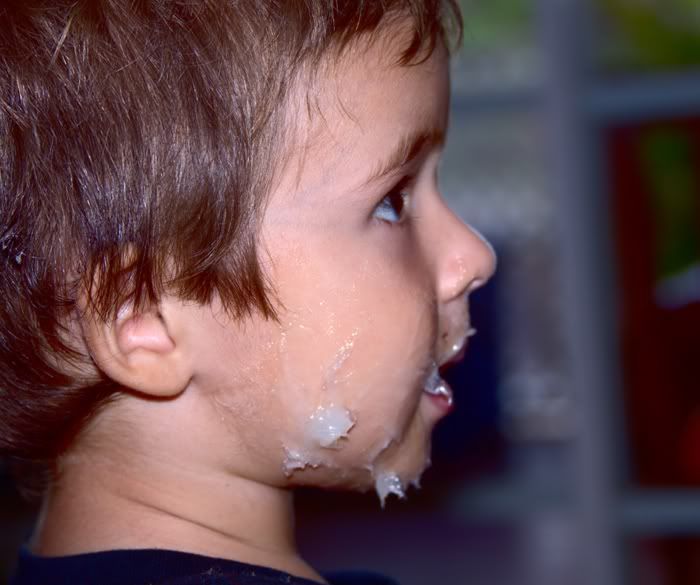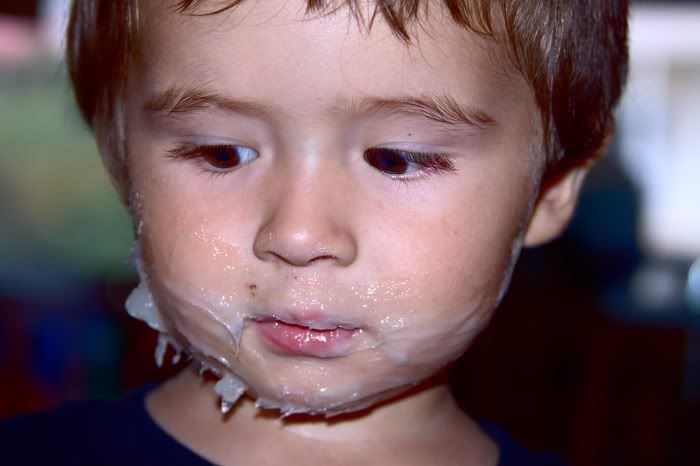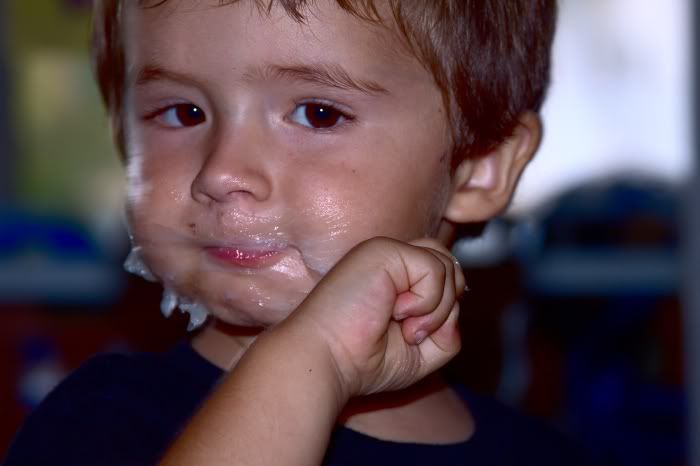 He is so awesome!!!
Lots of love,
Titi and Radar