Less than 24 hours in Spain & Rockin' his 'best little traveller' status! Unlike Radar's Mom, he slept for about 7 hours on the flight over (I slept 1). When we were waiting for our luggage and there was almost an additional 30 minute delay for no good reason (ie, broken conveyor belt - we could see the piece through those stupid rubber curtain things), I was impatient and he took it all in stride. In fact, on the airport train heading toward baggage claim, an American couple asked his age and it turns out they have a grandson just days younger than Radar. They noted that their grandson wasn't nearly as well behaved (HA!) And we're doing this trip sans stroller!
So anyway... Madrid so far. We finally got checked in to our apartment at 2pm after killing an hour at a little restaurant just down the street. At one point a band of African musicians came singing, dancing and banging on various instruments down the street. Radar was up and dancing with them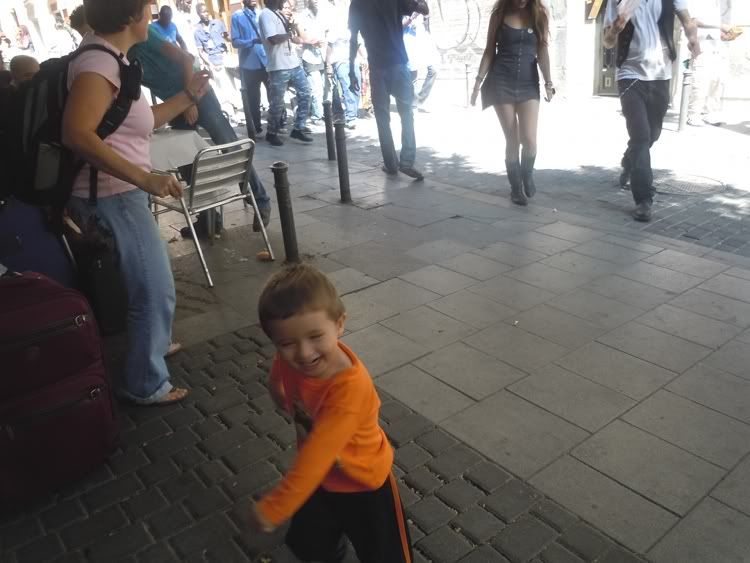 (until one guy approached him for some change...)
But let me get onto explaining the post title. When I found this Madrid apartment on homeaway.com (I use it as often as possible when traveling now... so much nicer than a hotel!), I wanted to see what was nearby. So I located it on google maps and there, on the very same block, not a minute's walk away, was something called "La Escalera de Jacob" indicated with a little martini glass. So I thought, that must be a bar... moving my mouse over the icon brought up a 4-star rating with a review saying something about a fantastic show... so I followed the link and it took me to this little community theater (yes, with a bar) that has all sorts of live productions including some for small kids. I looked at their schedule for the Sunday that we were getting in (knowing that we'd have to do something to keep ourselves awake until a reasonable bedtime hour - first rule of tackling jetlag)... And VOILA!
Last night at 5pm, Radar had his first live theater experience and it was a HUGE success! We had front row seats in a tiny theater to "El Oso Ritmoso."
Where the bears and circus directress and police officer and crazy scientist all engaged the kids in the audience and Radar was clapping and singing and screaming and laughing!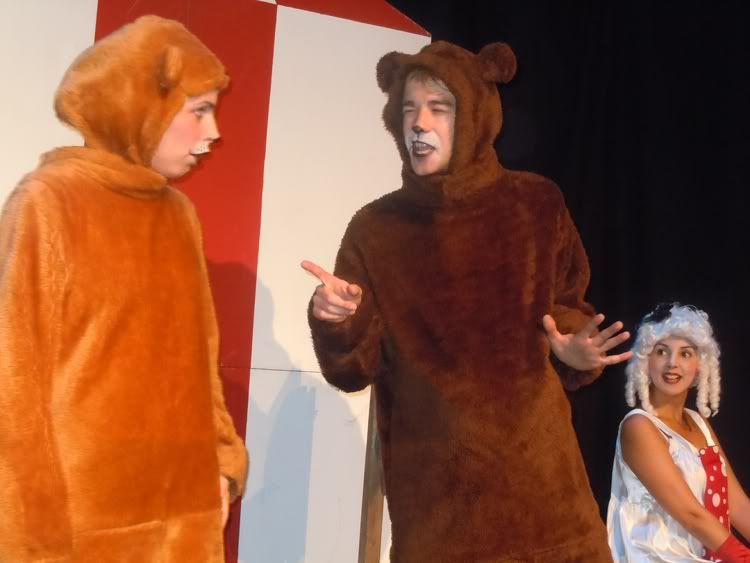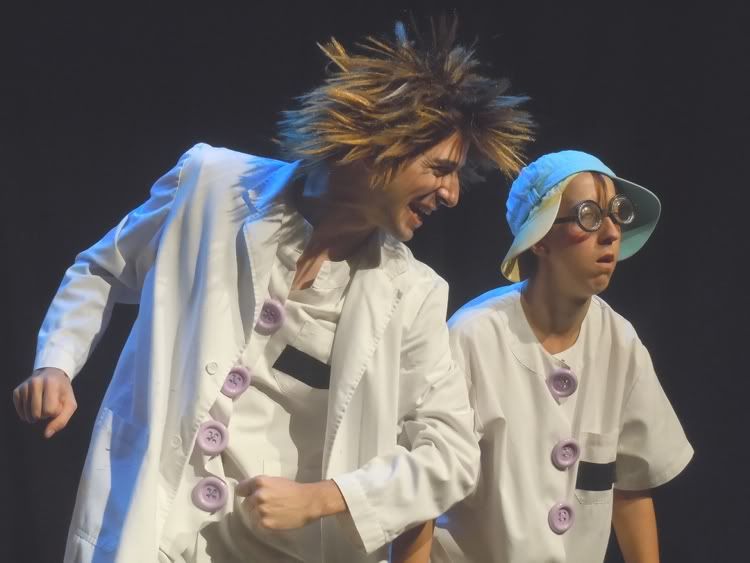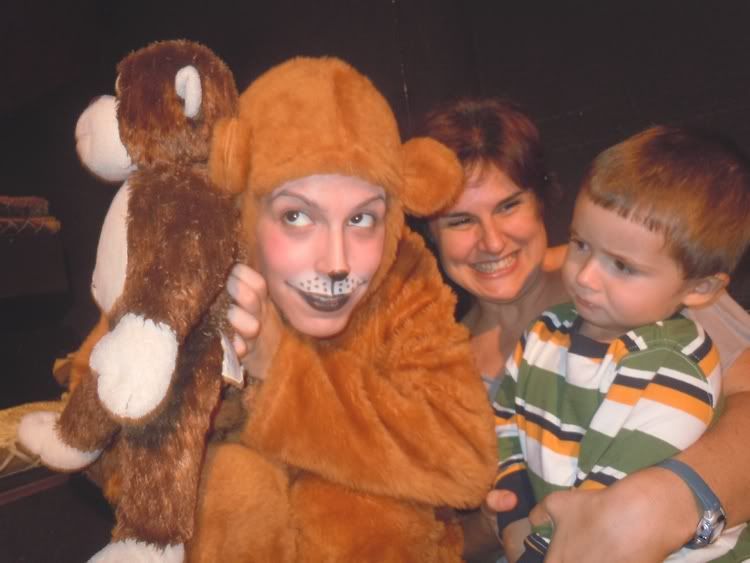 It was AWESOME! At the end, as we walked out, all the characters were there to greet and Radar opened his arms to give the bear a hug (and the bear, in fine bear fashion, complied with a good bear hug). Then he opened his arms for the circus directress and she planted a big old kiss right on his cheek.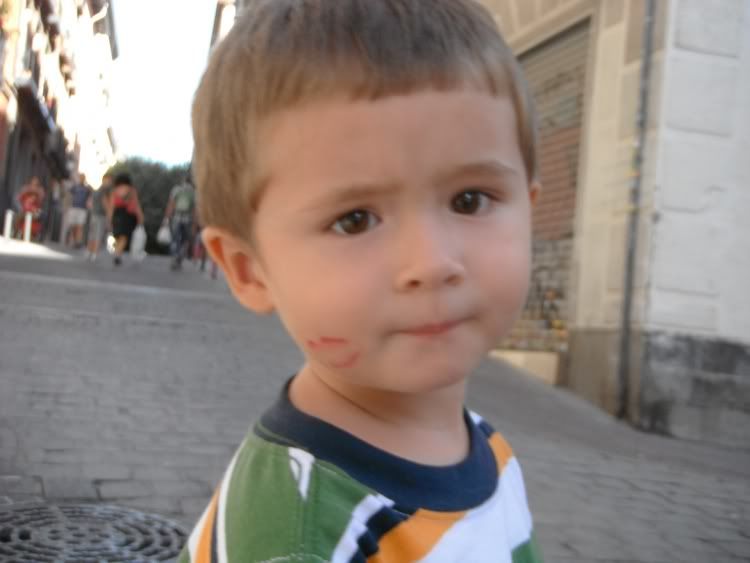 We ended the night at another street cafe (Radar went in full Halloween Pajama attire)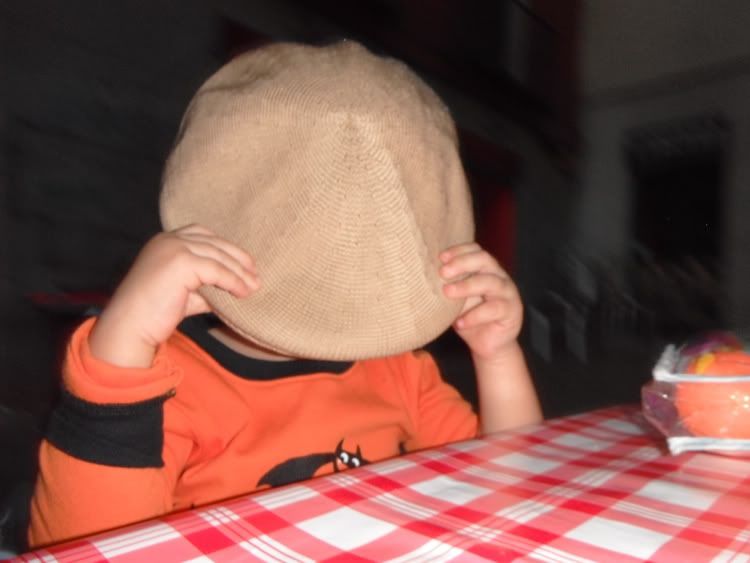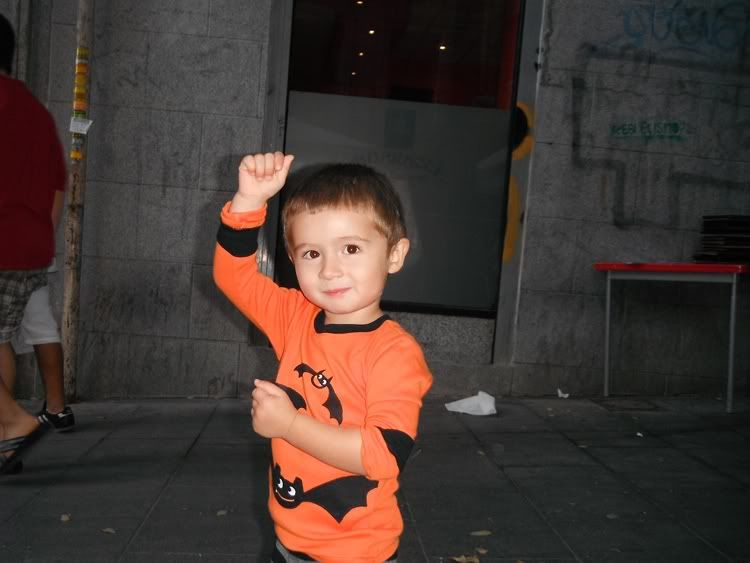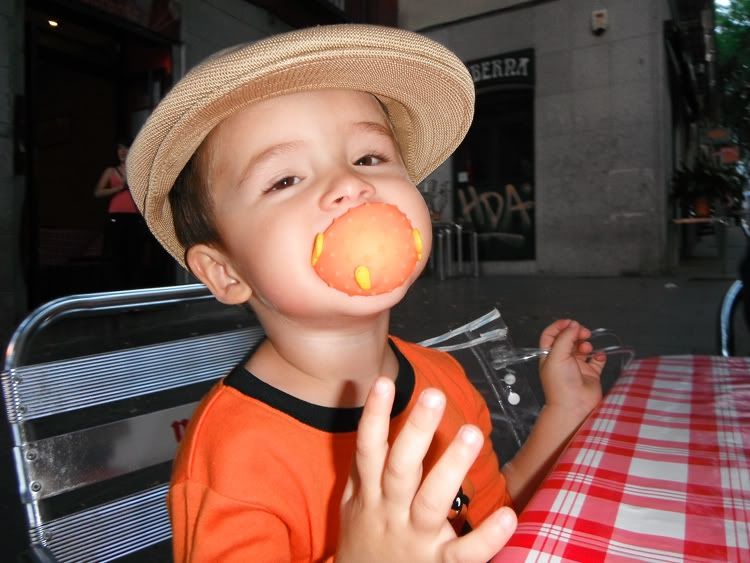 and then, after some yummy chocolate ice cream, we hit the sack at 9pm (it is now 9amish and he keeps sleeping - SUCK IT Jetlag!)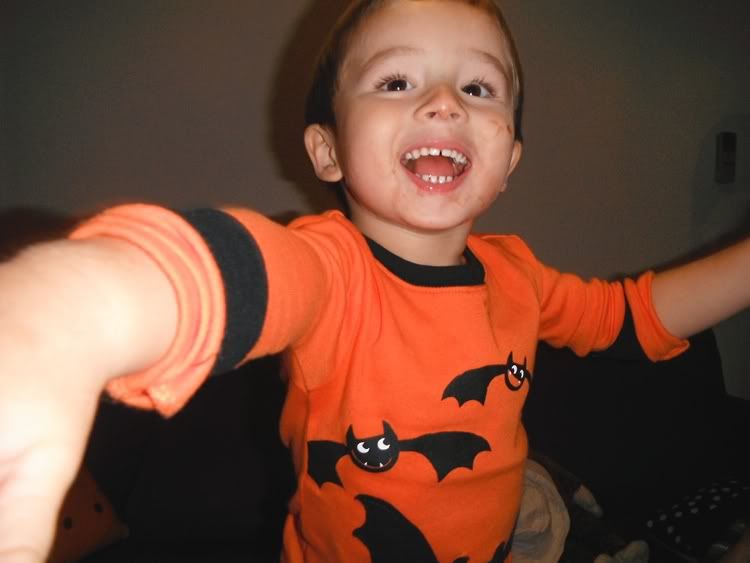 Anyway - so far, so very, very good!!!!
Besos y abrazos,
Titi and Radar
PS - Yes, Jorge the monkey joined us for this trip... Radar insisted!