So I missed September 1st, but by blogging today I'm well on my way to maintaining at least a 12 blog post month average! Of course it's already 10pm, so I've almost run out of time to blog today and if I don't post until tomorrow, there goes my average.
I guess that means there's no time for me to write a bunch of blah, blah, blah about the minutia of our day since I got home from work at 6pm... like how Radar opted for a series of 5 consecutive time-outs, rather than to stop hitting me... or how he kept me hostage in his firehouse for 20 minutes until I got tired of it and escaped (and how that prompted the aforementioned hitting)... or how despite not napping today (or any day this week), he still doesn't fall asleep until 9:30 or 10:00 every night!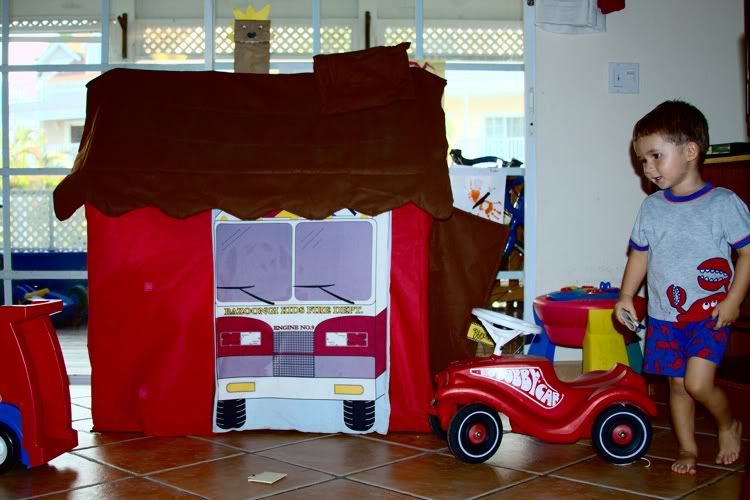 my firehouse prison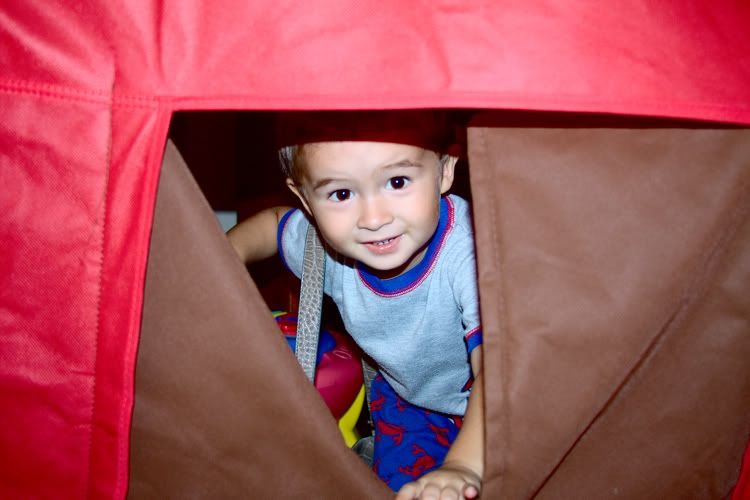 the warden checking in on his prisoner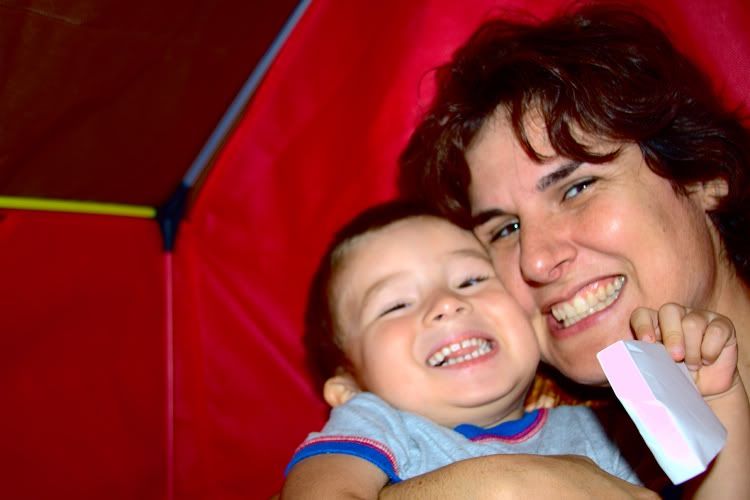 the prisoner tickling the warden in an effort to escape
Instead I suppose I'll just have to post about the meat of our evening which was our preparation for a birthday party we're attending tomorrow. There's a Disney theme to the party and we have been encouraged to dress appropriately. Unfortunately, I don't have any off the shelf Disney apparel that works, so we had to quickly create something.
Your task is to guess what the craft is before scrolling down to see the correct answer: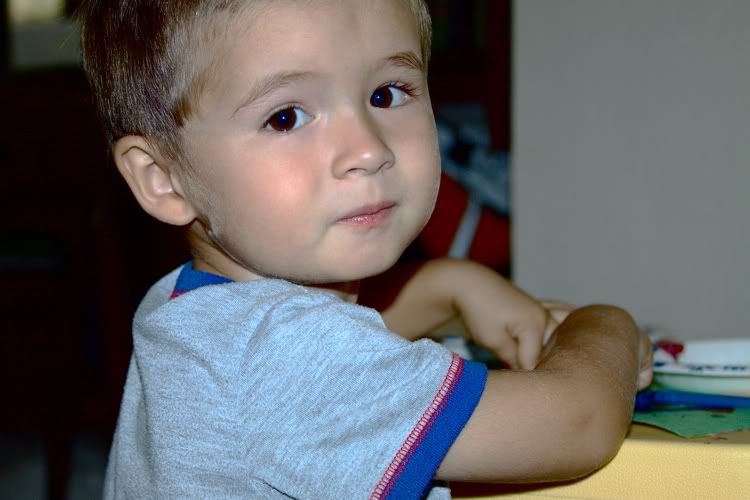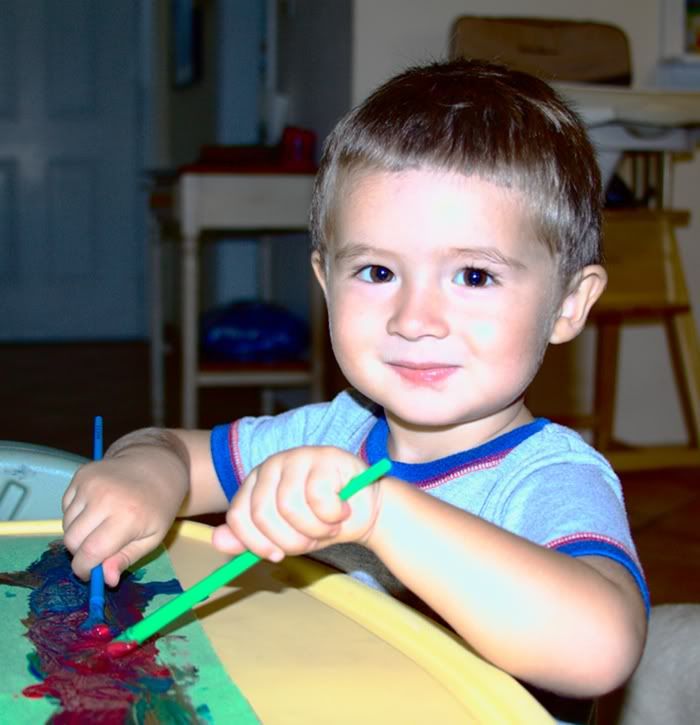 Ok...
did you make your guess?
Well, if you guessed that we were making a crown for the Serious King, you would be correct!!!!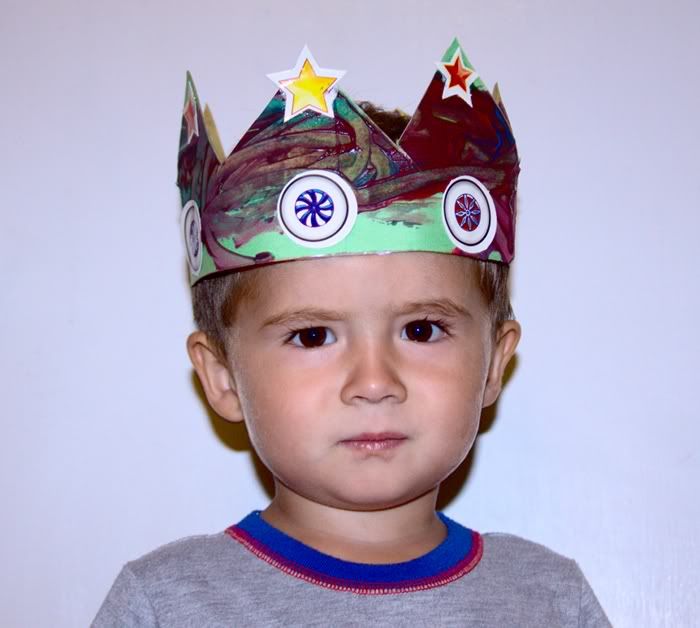 Then again, if you guessed the crown was instead for the Goofy King, you'd again be correct!
In fact, the same holds true if you guessed we were crowning the Expectant King...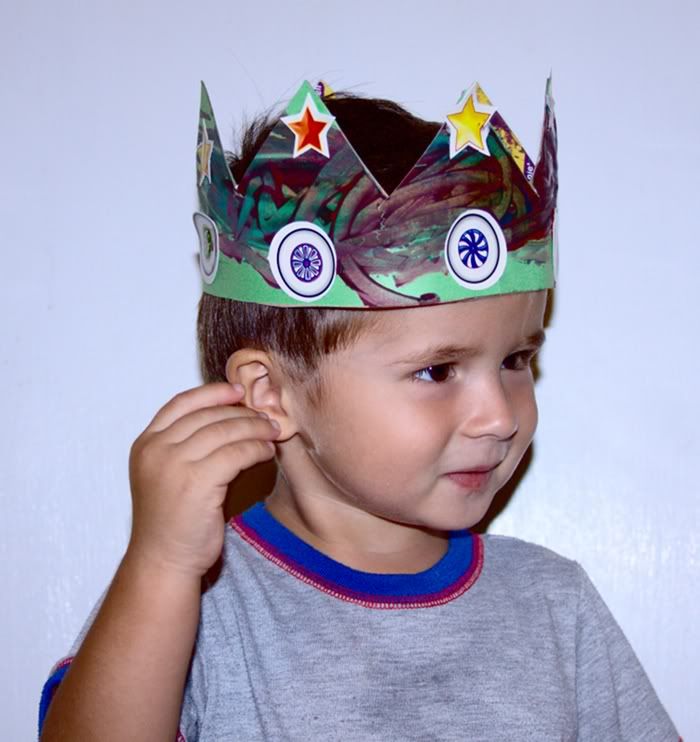 or the Right Leaning King...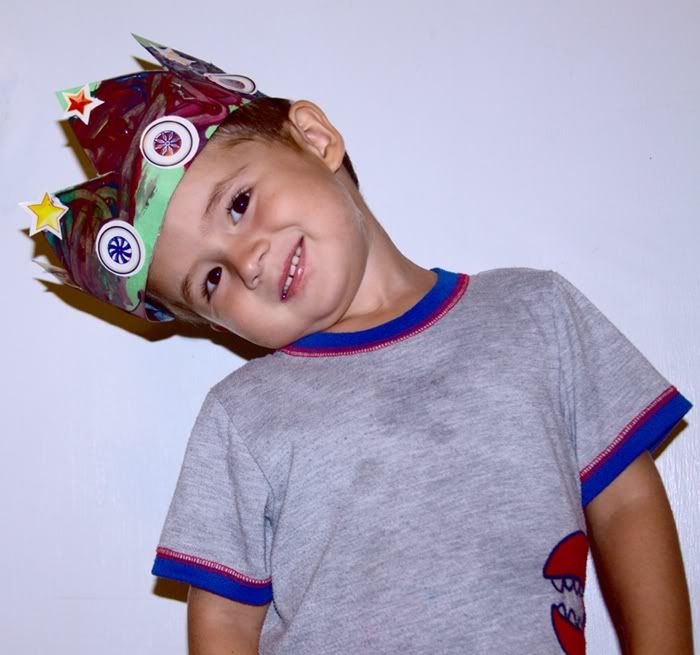 or Count Drakula King...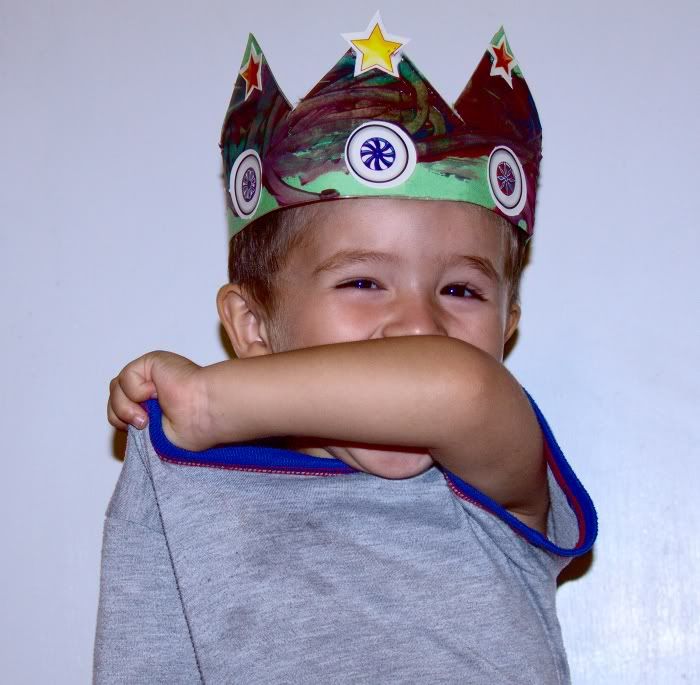 or the Happy Go Lucky King!!!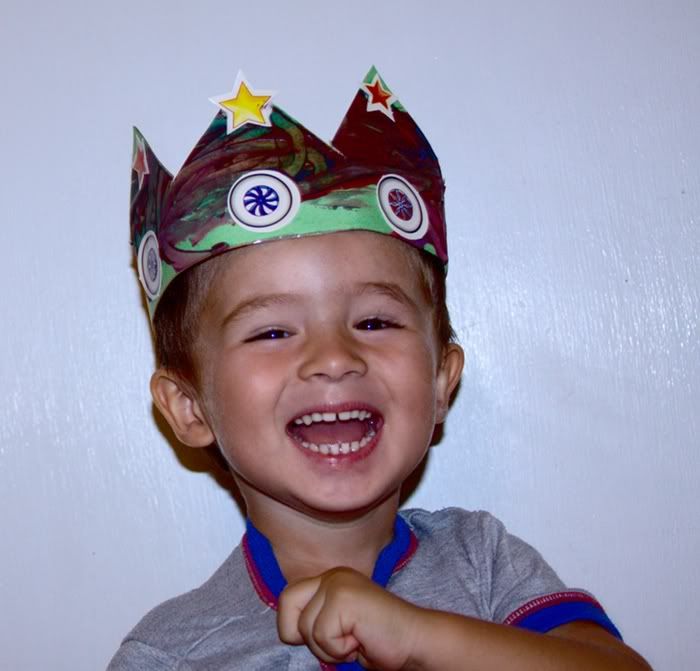 If, on the other hand, your guess had anything to do with a Frog - well, then you were just wrong!
Well - nearly 10:30pm and I'm cranky, so I better follow Radar's lead and head off to dreamland.
Lots of love,
Titi and Radar
PS - Just to plant a teaser for some of September's future posts, Radar will making his second trip across the pond (that being the Atlantic Ocean) on September 17th and we'll be heading up to Jugo to visit with family we've never met!