...it's 4am and I need to try to get another few hours of sleep...
Tomorrow... strike that... later this morning we start making our way back to Madrid for our final night before our very long day tomorrow. To say that the last couple of days have been full don't do the last couple of days justice. They deserve a giant blog post, but that one, with all the pictures & explanations of how we are connected to this family here in Jugo, Spain, will have to wait a bit.
For right now - since I am up and since I'm not having much success in falling back to sleep at this very moment - I'll share a quick funny and a quick cute.
The quick funny.
As we drove through Spain, heading north from Madrid, we saw sites like this more often than I can count...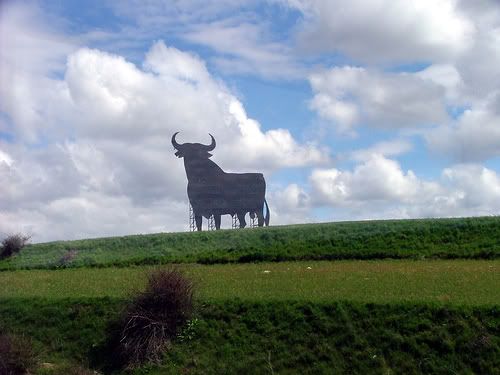 So as we were nearing Burgos, it was no surprise to see yet another bull on the hillside.
Only as we starting getting closer, we could see that this bull had something written on it... some graffiti scribble...
And then we got close enough to read it...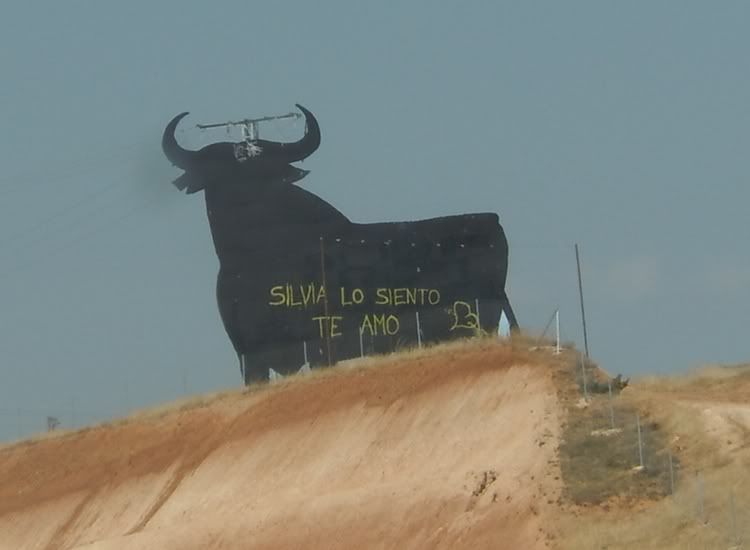 (translates to: "Silvia, I'm sorry. I love you.")
This poor schmuck must have really messed up! I wonder if Silvia forgave him?
And now for the cute...
This is Radar & Leide (not sure about the spelling)...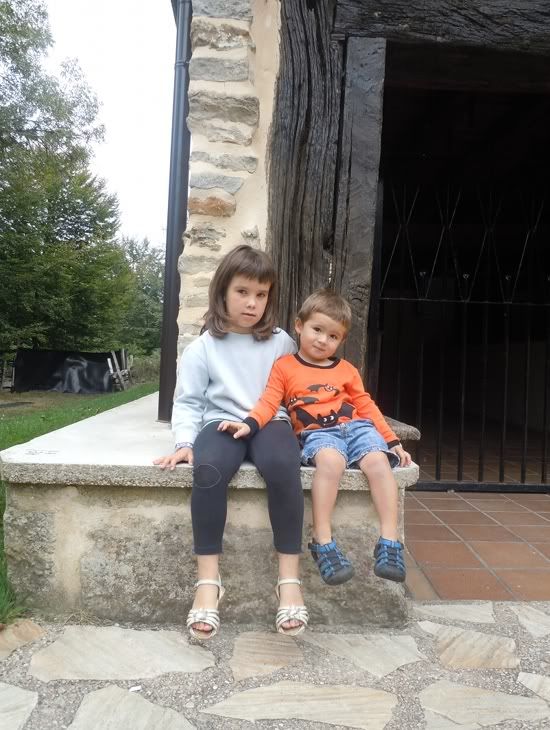 ...they are cousins... both are 6th generation descendents of our common ancestor, Lucas Vea. Pretty neat, eh! (Tia - this is the daughter of the baby girl from the pictures you sent us... that'll all be part of a later post though!)
Ok, back to sleep for me... more to come!
Lots of love,
Titi & Radar