It's Halloween.
And even though I didn't get to go quite as overboard as I did last year, I'm still pretty excited about this evening's trick-or-treating & spook house (that being our house) events!
I think that Radar's also pretty excited (about the candy more than anything else)!
But I'm not entirely sure that everyone is as excited as we are...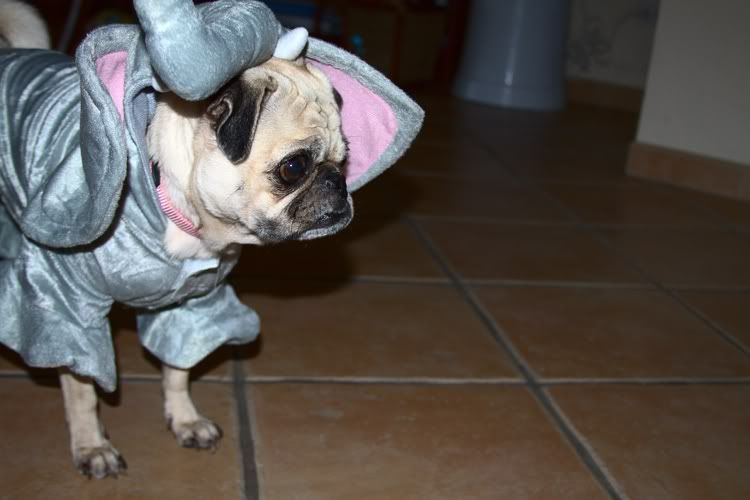 But I think I'm going to just ignore the 20 lb elephant in the room and get on with tonight's festivities!!!
I've received some pictures already, so please do send them in if you want to be considered for the Radar Love Halloween Grand Prize!!!
Lots of love,
Titi and Radar