So, I guess my idea of continuing the blog roll in October has sort of been shot to shah-la-la!
Oh well. I was hoping that I'd dive back into my Halloween passion this October and thus, would have lots more projects to tell you all about. But this October has been (and will continue to be) full of travel and that makes home based projects a little more difficult. We're heading off again next Tuesday and we don't return until the evening of Saturday, the 29th... that really just gives me Sunday, the 30th (without a babysitter or any extra hands (other than Radar's (which, as cute as they are, aren't really that helpful with complex projects))) to decorate. So I guess this year will have to be somewhat scaled back.
No matter. That doesn't mean that I have to ditch the spirit altogether. And with that idea, I have been repeatedly asking Radar what he wants to be for Halloween. He had sort of settled on Pato (a goofy looking duck character from the tv show 'Pocoyo')...
...until a morning a couple of weeks ago when I was in the kitchen and a giant cockroach surprised me by crawling across the counter.
I responded in my usual cool, controlled manner (ie, screaming and throwing the cup full of water that I had in my hand across the kitchen, missing said roach by 5 feet)!
And Radar responded to my reaction in his usual cool, controlled manner (ie, screaming with delight at my terror scream and laughing until he gets the hiccups)!
Then it occurred to me to ask if Radar wanted to be a cockroach for Halloween.
And I think that unlike
last year's costume
that I poured my heart and many hours into, only to discover that Radar hated it and wouldn't wear it... I think this year's efforts and time investment will be well worth it!!!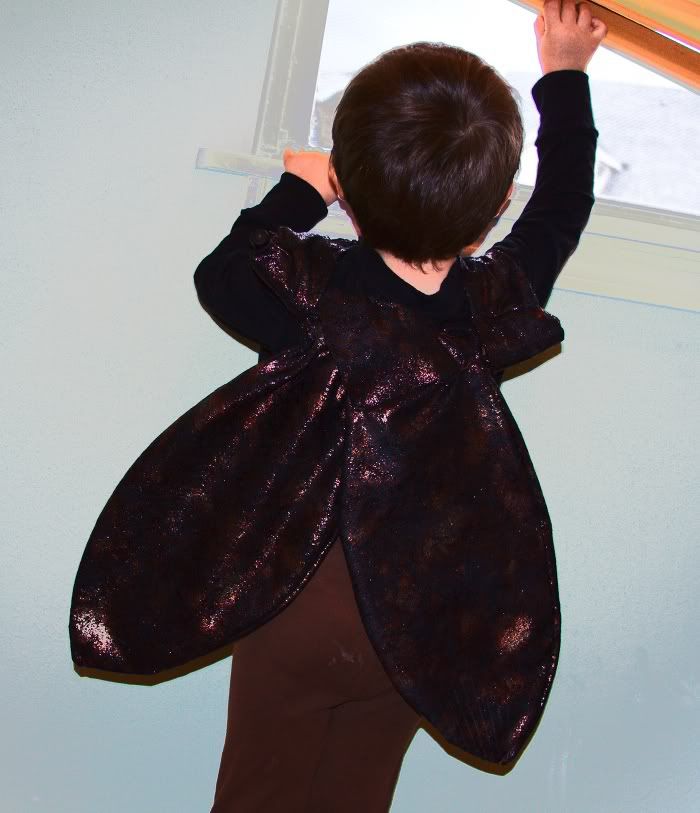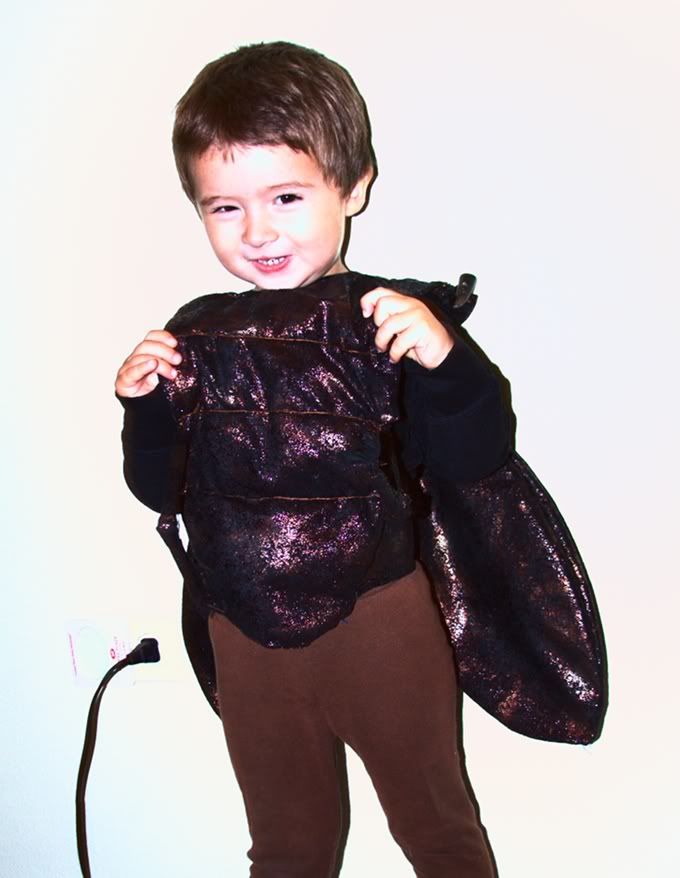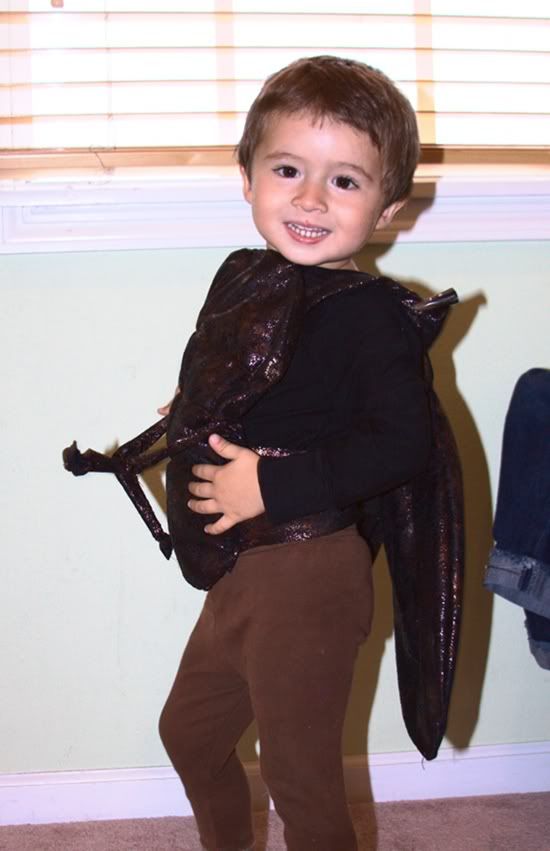 There's a mask to go with the costume (it's still at Grammy's) and he'll be all in brown with gloves & shoes, but I think you get the point... this is one very happy Cucaracha!!!
Lots of love,
Titi and Radar