I'm pretty stoked that Radar 'gets' a lot more these days. It makes talking (or cursing) in front of him a little harder, but the upside is awesome. For example, he 'gets' that Christmas is just around the corner and that Santa will be coming to bring him a gift if he's a good boy (ok, so the 'you have to be a good boy or Santa won't bring you a gift' angle isn't really working that well). We even sat down and wrote Santa a letter and Radar decided on the gift he wanted - a camera. So now, whenever he sees a picture of Santa or Santa on the tv, he says that Santa is going to bring him a camera.
***spoiler alert - - - if you believe in Santa, please skip to the pictures below***
The thing is, since I have to do Santa's bidding and since none of Santa's elves build any toys here in Nassau, I have to place the Christmas orders online and have them sent to Grammy's house. And since there are no more mules running between South Florida and Nassau before Christmas, that means that when Radar wakes up on Christmas morning, there will be no presents under the tree. And for a 3 year old that 'gets' it - that just plain sucks!
So here's the Santa plot. Although we can't get the gifts here before Christmas, we do have a flight booked to go over to Grammy's on Christmas morning. And I'm not going to tell Radar about that flight. Instead, when we wake up Christmas morning and go downstairs and see NO presents under the tree, I'm going to get really upset and I'm going to call the North Pole! At that point, Santa will explain that he made a terrible mistake and that he delivered the gifts to Grammy's house. I am then going to slam down the phone and we are going to hurriedly pack our suitcase to get to the airport and get to Grammy's house! Of course we'll be calling Grammy somewhere along the line for her confirmation that Santa indeed drop by her house and that he indeed did leave Radar's gifts there.
The reason I think this plot will go over pretty well? See, Radar already thinks that adults are pretty dumb and he really enjoys being smarter than big people. So there's no reason to think that he won't enjoy believing that Santa is just as dumb as the rest of us big people!
Ok - here's a few pictures from yesterday when we put up and decorated our tree (that Santa won't be visiting this coming weekend). Pardon the "Rudolph" look... I didn't realize until I reviewed the pictures this morning that Radar had a clump of squash on the tip of his nose! Oh well!!!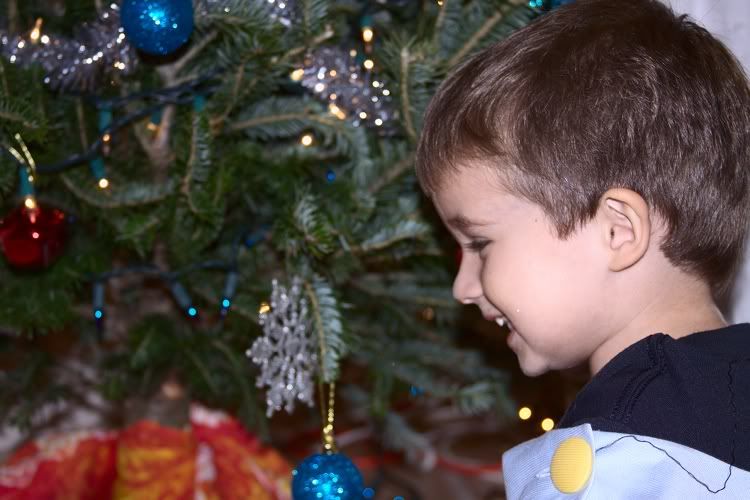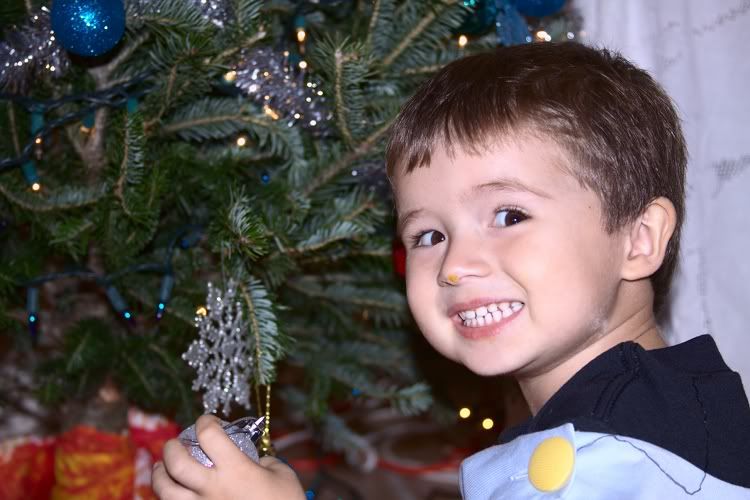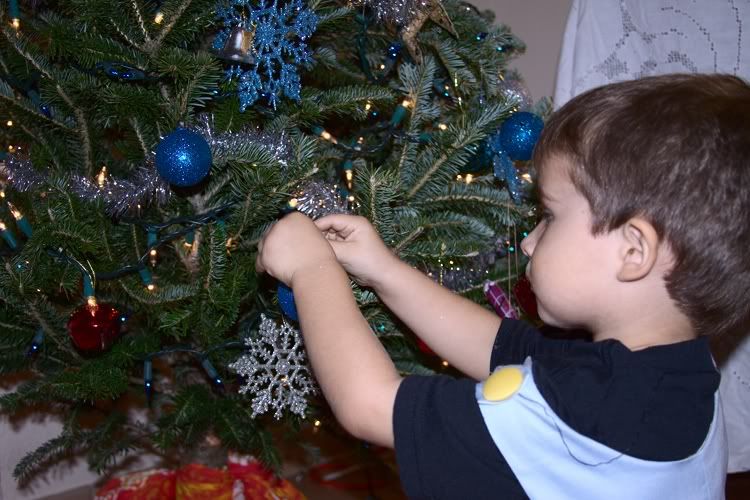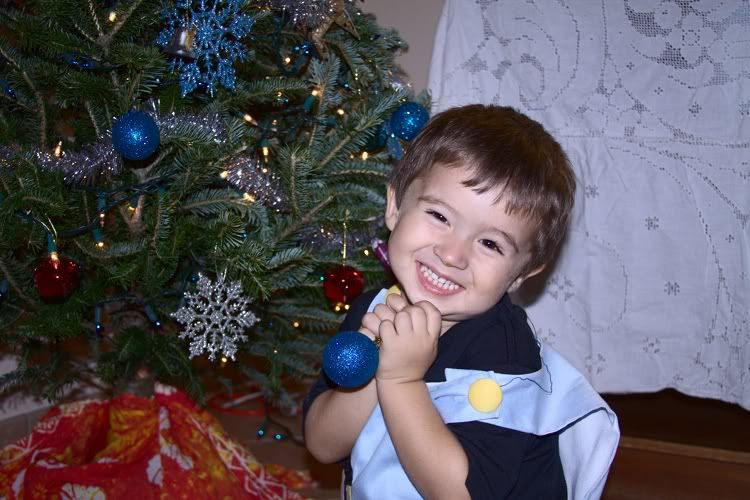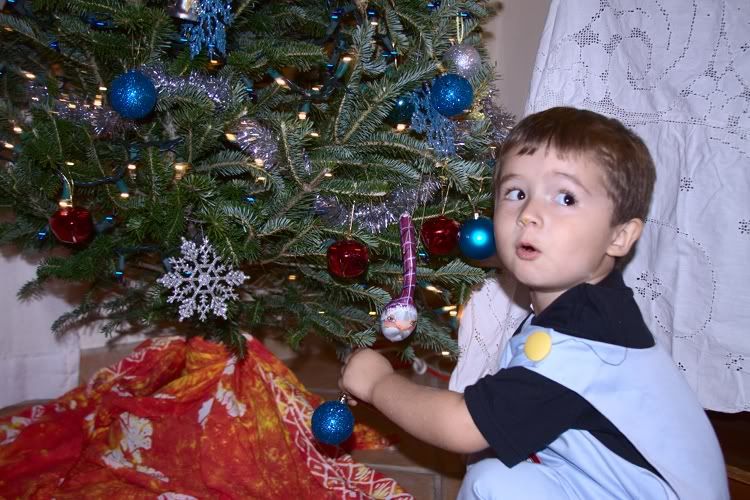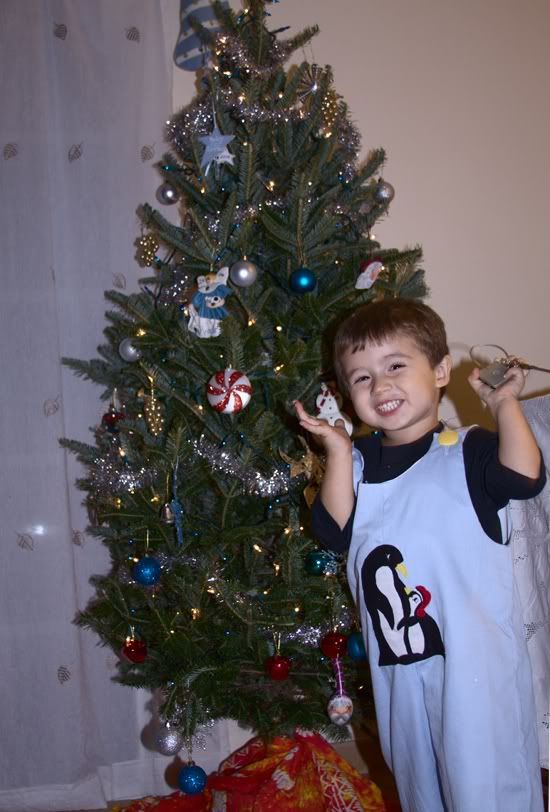 Lots of love,
Titi and Radar