Feliz Noche Buena!!!
Today we are gearing up for the final episode of our 2011 Santa Plot (described in previous post & Antonio, I promise that when Radar becomes a proficient reader (as Tia Sara pointed out, likely within the year... I think that's what she said), if I catch him reading through old Radar Love posts, I will quickly delete any mention of there not being a Santa - including this one!)!
Over the past week, Radar has caught me twice talking on the phone to Santa, trying to clear up an apparent misunderstanding:
Me: No, no Santa. No, you must deliver the gifts to Radar's house, NOT Grammy's house.
(pause for Santa's feedback)
Me: I'm not sure why you thought that. We will be here, at Radar's house and we need the gifts to be delivered here. No, not to Grammy's.
(I look up to Radar to get his agreement and he nods in agreement).
And today we're going to use the awesome NORAD/GOOGLE Santa tracker to see Santa's progress. Of course, I imagine that cell phone reception in some of the more remote locations of the world might make it hard to get in touch with Santa, so I really hope he's got it straight!!!!
You can change the language up at the top, so have fun tracking Santa!!!
Finally, here's just a few pictures from our photo shoot yesterday where I tried to get a decent picture of Radar and Fanny sitting cooperatively and cutely... not such an easy thing to do!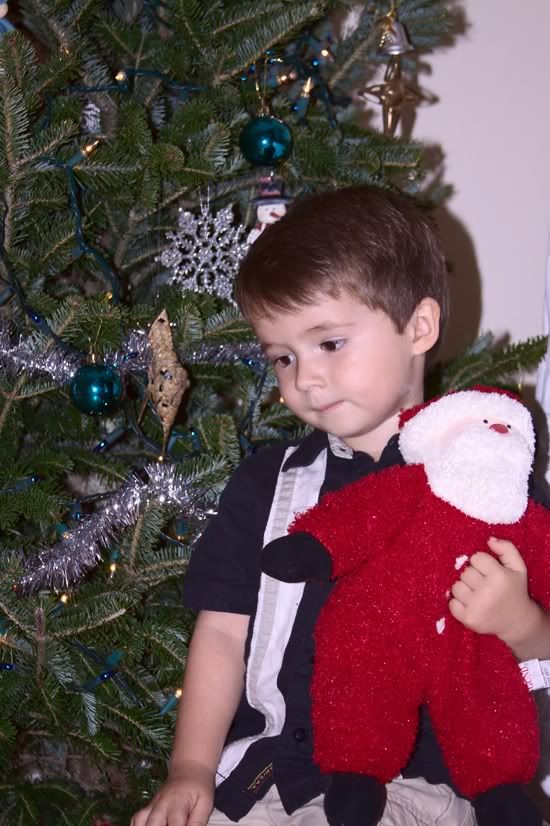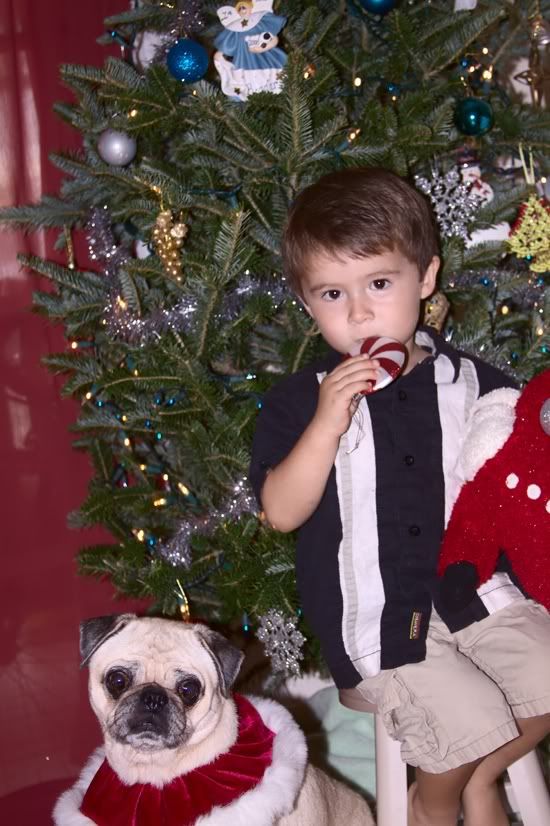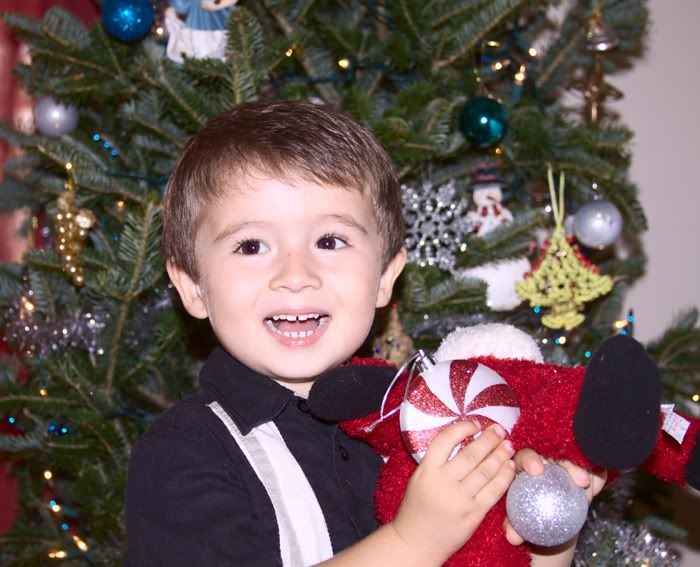 And finally, the winner (that I posted on facebook yesterday as our official Christmas card since I was way too lame to print & send real cards!)
We wish you all a very Merry Noche Buena & I promise to post tomorrow about the success (or flop) of our Christmas plot!
Titi, Radar, Fanny & Mulligan!