FIRE!
Not to disparage any of you, but if my few readers haven't already caught on to the fact that I'm a bold faced liar when it comes to promising to post, then, well... how to put it politely... you're either unquenchable optimists or just plain dumb!
As for the Christmas plot. I would say that it was a HUGE success! I woke up at 5am, showered, finished packing, walked Fanny and put all our luggage in the car. I took his change of clothes downstairs. We had to be at the airport at about 6:45am, so at 6:30, I woke Radar up with great excitement and told him it was time to go downstairs to see what gifts Santa had left under the tree (after doing pee pee, of course). He immediately woke up and we went downstairs, him giggling and me giggling, both of us tensed up with anticipation.
And then we got downstairs.
And the tension immediately released.
And we stared at the tree.
Then we looked at each other.
With a shrug of my shoulders, I said, "Huh?"
With a shrug of his shoulders, he said, "Huh?"
I immediately grabbed the phone and called Santa. He explained that there had been a misunderstanding and that he hadn't received the message I had left with Mrs. Claus on Christmas Eve.
Everybody makes mistakes.
We got on skype and called Grammy to see if indeed Santa had delivered the gifts to Casa Grammy.
She said that she was a little disappointed because she thought the gifts were for her, but she promised she wouldn't open them.
We changed Radar, got in the car and went to the airport. I went up to the counter and explained the emergency situation to the JetBlue agent. She understood and gave us seats on the airplane to Grammy's house.
And we went to Grammy's house and Radar got all his presents.
It was a great big success!
And Radar never got upset about the whole mess.
He's 3 and when you're 3 (instead of terribly 2), you're much more mature and don't freak out over stupid things like no presents under the Christmas tree on Christmas morning.
Instead... at 3, you reserve your meltdowns for more serious crisis... like when you get to Grammy's and you see the cereal dispenser has fruit loops in it and you tell your Mama you want fruit loops and she serves you a bowl with milk.
That's right... when you're 3, that is a proper reason to have a full-blown, punching, screaming, crying temper tantrum! Because you wanted to turn the damn handle on the cereal dispenser yourself and you didn't want any damn milk in your cereal! And that there is a good reason to melt down on Christmas morning!
Ugh.
Ok, and I also didn't take pictures of anything having to do with the Christmas plot... but here are a few pictures / video that I did take over the last couple of days, including Radar's first and very successful visit to the dentist!!!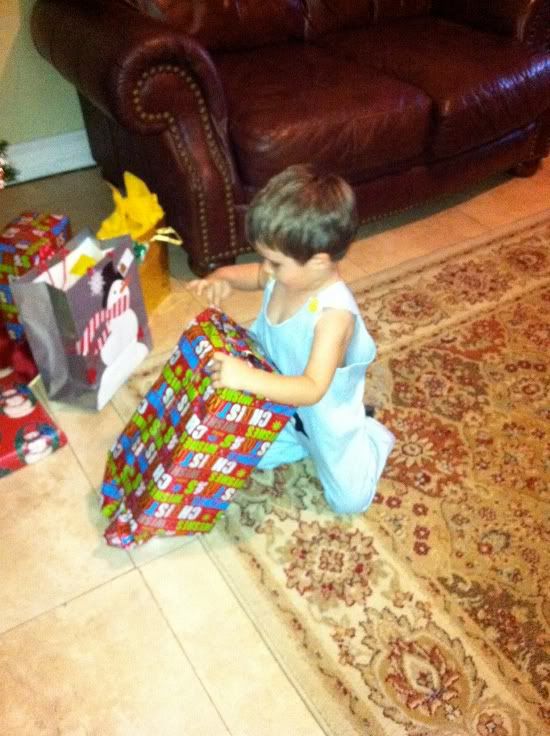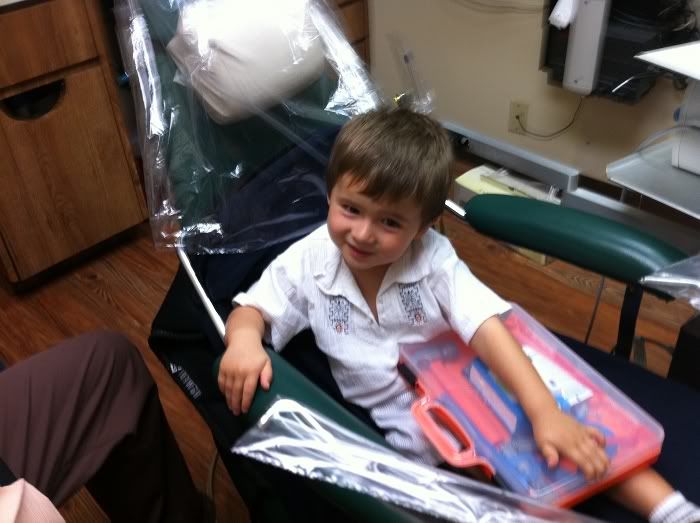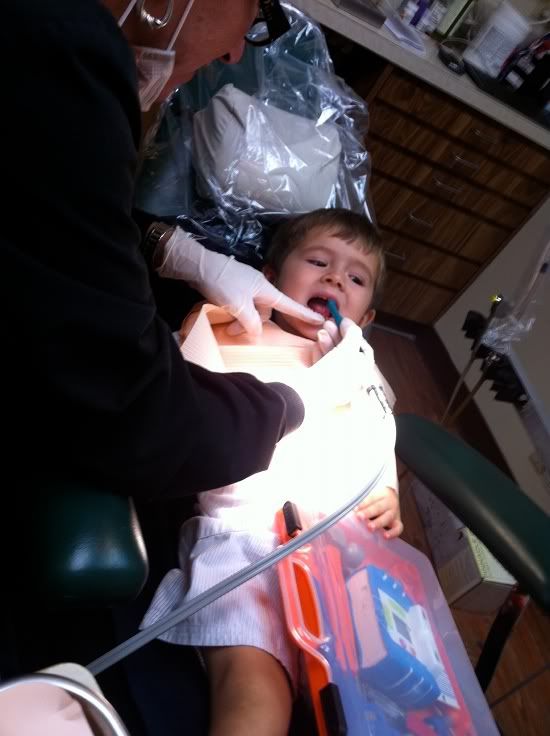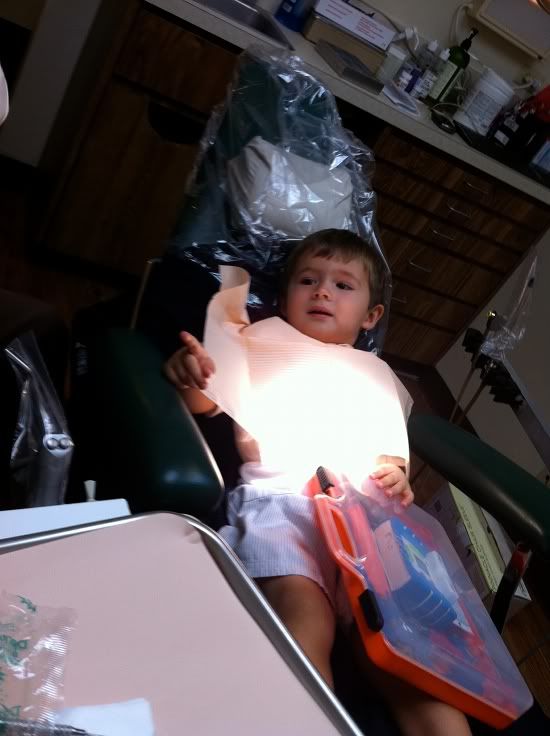 And that's it for this belated report.
Hope to see you one more time on this side of the calendar year!
Lots of love,
Titi and Radar